Time Tiiime Tiiiiiime: Considering the Problem of Musical Time on the Example of Vlastimir Trajković's Poetics and Thomas Clifton's Aesthetics
Authors
Maglov, Marija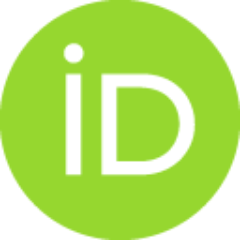 Article (Published version)

Abstract
In this paper, approach to the phenomenon of musical time within Vlastimir Trajković's poetics and phenomenological aesthetics of music by Thomas Clifton was comparatively considered, inspired by the composition "Arion. Le nuove musiche per chitarra ed archi" (1979), by Serbian composer Vlastimir Trajković. In it, the author is using some elements of minimalism, making the effect of "retained" time and thus encouraging the listener to question the flow of musical time. On the other hand, the same idea of extending that specific "now" in the process of listening to music is found in the aesthetical writings of Thomas Clifton. For this theoretician, an implicit feature of time is that it combines all three modes – past, present and future – concomitantly, thus making them intertwined in the process of listening. Repetition has a specific role in this process, and the idea of repeating musical information the way Trajković does seems to underline that specific characteristic of
...
musical time and the process of listening. Starting with the assumption that what Trajković shows through his music is similar to what Clifton states in his aesthetical writings, problem of musical time was analyzed having in mind one poetical and one aesthetical approach, with accent on the significance of chosen stylistic solutions.
Keywords:
musical time / Arion / Vlastimir Trajković / Thomas Clifton / phenomenology / postminimalism / minimalism
Source:
Synaxa: Matica Srpska International Journal for Social Sciences, Arts and Culture, 2018, 2-3, 135-142
Funding / projects:
Note:
The first version of this paper was produced within the course Aesthetics, Poetics, Stylistics of Contemporary Music 1, as part of doctoral studies in Musicology at the Faculty of Musical Art in Belgrade, under the mentorship of Professor Mirjana Veselinović Hofman, PhD.