Говор Ваљевске Подгорине
The Speech of Valjevska Podgorina
Authors
Радовановић, Драгана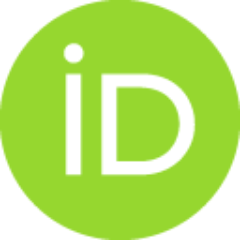 Book (Published version)

Abstract
Valjevska Podgorina is a region in western Serbia. Podgorina is a geographical, ethnographic, historic and administrative area around the upstream portions of the rivers Kolubara, Jadar, Tamnava and their tributaries. The speech of Valjevska Podgorina has not been studied in detail, nor has it been the subject of a monograph, except in the form of partial references in the context of vocalism. In view of this, the aim and main purpose of this thesis is to fill in another blank section of the Serbian dialect map, taking into consideration the following two most prominent and most significant features in terms of linguistic geography: definition of the southern border of yat dialects and definition of the points of contact with ijekavian-ekavian speeches. In accordance with the standard principles of traditional Serbian dialectology, the thesis is written by using the methods of linguistic geography and descriptive and comparative methods for the analysis of the materials, whi
...
ch are classified according to these principles. The thesis analyses characteristic prosodic, phonetic and morphological features of the idiom belonging to the speeches with unsubstituted yat (subdialect of Šumadija-Vojvodina dialect) in northwest Serbia, as well as of the idiom belonging to ijekavian-ekavian speeches of the Eastern Herzegovinian dialect in western Serbia. From the prosodic viewpoint, the thesis describes the inventory and distribution of prosodemes, (confirming the steady Neo-Shtokavian system) and the fate of posttonic length, concluding that Daničić's posttonic length has been well preserved in this region. From the phonetic and phonological standpoint, the thesis presents the inventory and distribution of phonemes; ascertaining that different outcomes of old yat differentiate the studied area. From the morphological viewpoint, the thesis analyses the morphological features of the speech – declension, conjugation and unchangeable words.
Source:
Српски дијалектолошки зборник, 2014, 61, 7-366
Note:
Овај рад представља унеколико измењену (скраћену) верзију докторске дисертације Говор Ваљевске Подгорине, одбрањене 4. јуна 2012. године на Филозофском факултету у Новом Саду, пред комисијом коју су сачињавали проф. др Мато Пижурица, академик Слободан Реметић и проф. др Жарко Бошњаковић.