Muzikologija 21. veka? Teme i pristupi diplomskih i master radova studenata Beogradske škole muzikologije
Musicology of the XXI Century? Themes and Approaches in Undergraduate and Master Theses from the Belgrade School of Musicology
Authors
Radovanović, Bojana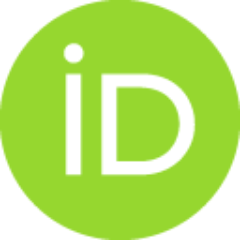 Contributors
Маринковић, Соња
Додик, Санда
Панић Кашански, Драгица
Book part (Published version)

Abstract
Muzikologija se, kao bazično interdisciplinarna naučna oblast, kroz svoju istoriju umrežavala sa najrazličitijim disciplinama, kako iz prirodnih, tako i društvenih i humanističkih nauka. Imajući u vidu različite muzikološke pristupe ustanovljene u 20. veku (istorijski, pozitivistički, formalistički, pristupi nove muzikologije i drugi), tema ovog rada jeste priroda teorijskog i metodološkog usmerenja mladih muzikologa školovanih na Fakultetu muzičke umetnosti u Beogradu na prelasku 20. u 21. vek. U ovom radu analizirani su rezultati arhivskog istraživanja i popisa diplomskih i master radova koji su na Katedri za muzikologiju odbranjeni u periodu 1997–2017. godine. Cilj rada je uočavanje tendencija, tematskih oblasti i metodoloških pristupa radi mapiranja savremene studentske muzikološke produkcije. Pažnja je posvećena i pitanju odabira tema iz opšte, odnosno, nacionalne istorije muzike, te lociranju učestalosti obrade gradiva određenih perioda, problemskih mesta i opusa kompozitora/
...
kompozitorskih grupa. U fokusu je, dakle, dvosmerna priroda odnosa između gradiva predviđenog nastavnim planom i interesovanja studenata.
Considered a basically interdisciplinary scientific field, musicology has, throughout its history, made links to various disciplines both from natural and social sciences. Having in mind the myriad of musicological approaches established in XX century and earlier (historical, formalistic, positivistic, new musicology, etc.), this paper is dedicated to investigation of methodologies and approaches in undergraduate and master theses of young musicologists from Faculty of Music in Belgrade at the turn of the XX century (1997-2017). The goal was to mark tendencies, themes, and methodologies, and to contribute to mapping the contemporary student musicological production. In doing so, I inevitably focused on the questions of choosing the themes from subjects dedicated to the general or national history of music, as well as observing the frequency of students' interest in themes regarding certain historical periods, styles, problems, and composers/composers' group. Hence, I looked into the
...
two-way nature of the curriculum and the students' interests. With the final number of theses of nearly 100 studies, I've discovered that around 60% of the works were dedicated to the national history of music, while the rest encompassed themes on West European, Russian and American composers, works, or writings on music. Approaching the present moment, I noticed the tendency towards more numerous examinations of the general history of music themes, mostly directed to the second half of XIX century, XX century, and contemporary music. It is evident that among students exist the type of consciousness regarding the insufficiently studied national music history, which is the indicator of the struggles of the Department of Musicology to enrich the number of exiting thorough studies on Serbian music. In the light of institutional theory and the given context, it is worth noticing that the significant number of theses emerged as a result of studying contemporary Serbian musical practices, while a smaller number of students studied the music of XIX century, and the earlier periods and epochs. This points to a very close connection and collaborative nature between Departments of Musicology and Department of Composition and Orchestration on the Faculty of Music, which indicates another layer of institutional conditionality of practicing musicology in this important institution of music.
Keywords:
savremena muzikologija / institucionalna teorija / Fakultet muzičke umetnosti u Beogradu / Odsek za muzikologiju / diplomski/master radovi / contemporary musicology / institutional theory / Faculty of Music in Belgrade / Department of Musicology / master theses
Source:
Владо С. Милошевић: етномузиколог, композитор и педагог. Традиција као инспирација: тематски зборник са научног скупа 2017. године, 2019, 397-416
Publisher:
Бања Лука : Академија умјетности Универзитета у Бањој Луци
Бања Лука : Академија наука и умјетности Републике Српске
Бања Лука : Музиколошко друштво Републике Српске
Note:
Издавање зборника радова омогућило је Министарство науке и технологије Владе Републике Српске, Бања Лука, 2017.