The Kingdom of Yugoslavia and Great Britain
Authors
Bakić, Dragan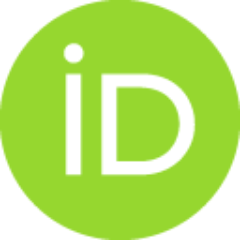 Contributors
Markovich, Slobodan G.
Book part (Published version)

Abstract
This paper examines in broad lines the relations between Great Britain and the Kingdom of Serbs, Croats and Slovenes (Yugoslavia) throughout the two interwar decades of the latter country's existence. The survey shows that Yugoslavia was the most important country in the Balkans and thus commanded serious attention of British diplomacy, since Yugoslav foreign policy had an impact on Great Power rivalries in South-Eastern Europe incommensurate with her size and actual strength. While Yugoslavia constantly sought security for her borders, the Foreign Office wanted to see her as a pillar of peace and stability in the region. With her permanent troubles with hostile neighbours, most notably Italy, and internal tensions, the main of which was Croat discontent, this was a difficult undertaking for the Belgrade government. The Foreign Office had a good deal of sympathy for Yugoslavia in dealing with her difficulties, but it was also highly critical of Belgrade's inefficient and corrupt admini
...
stration. In foreign affairs, Britain often took a dim view of what it perceived as Yugoslavia's conduct of foreign policy that ran contrary to British policy of all-round appeasement in South-Eastern Europe and later, in the latter half of the 1930s, containment of Nazi Germany. This would eventually lead to British involvement in the 27 March 1941 coup d'état in Belgrade which embroiled Yugoslavia in the Second World War.
Source:
British-Serbian Relations from the 18th to the 21st Centuries, 2018, 219-235
Publisher:
Belgrade : Faculty of Political Science and Zepter Book World
Funding / projects: