Два хуџета нишког кадије: прилог друштвено-економској историји Ниша и манастира Хиландара у XVIII веку
Authors
Крешић, Огњен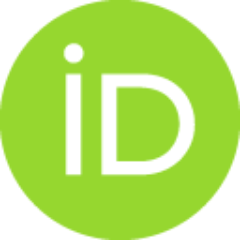 Book part (Published version)

Abstract
Кадијски суд у Нишу издао је 1770. године два документа у којима је приказана расподела оставштине преминулог становника Ниша Стојана, између његове супруге Неде и њихове деце. Кућу коју је купила од деце, Неда је неколико месеци касније продала монасима манастира Хиландара, који су тиме основали метох у граду. Анализом докумената добијене су важне информације о друштвено-економском и верском животу православних становника Ниша.
The Kadi court was the central legal-administrative institution of every important Ottoman settlement. As part of the judicial procedure, descriptions of the solved cases were recorded as an excerpt in a kind of judiciary-notary register named sicil, while interested parties received huccets, that is, the certified court verdicts or detailed reports on concluded contracts. Two huccets from 1770 issued by the Kadi court in Niš were found among the Ottoman documents preserved in the archives of Hilandar monastery. By analyzing these documents, one can make a reconstruction of the way in which one house in Niš became a monastic property. The first document was drafted in March 1770. The text describes the allocation of property of a deceased inhabitant of Niš named Stojan, and, in particular, the act of purchase by which his wife Neda came into possession of a house with a yard. The second huccet, compiled half a year later, provides information about how Stojan's wife sold the house to
...
the monks of Hilandar monastery. Due to the scarceness of the available Ottoman sources on everyday life in the 18 th century, the analyzed documents provide valuable data on the economic, social and religious activities of the inhabitants of Niš.
Keywords:
Османско царство / кадијски суд / хуџет / Ниш / Хиландар / манастирски посед / Ottoman Empire / Niš / Hilandar / kadi court / huccet
Source:
Јужни српски крајеви у XIX и XX веку: Друштвено-економски и политички аспект, 2018
Publisher:
Врање : Народни музеј Врање
Лесковац: Народни музеј Лесковац
Funding / projects: