Београдски гудачки квартет као потврда Мокрањчевих афинитета према камерној музици
Belgrade String Quartet as a Confirmation of Mokranjac's Affinities for the Chamber Music
Authors
Маринковић, Милош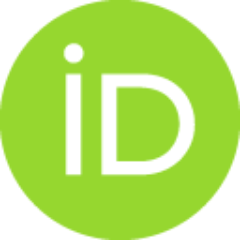 Contributors
Маринковић, Соња
Article (Published version)

Abstract
У раду се разматра Мокрањчев, често маргинализован допринос инструменталном, односно камерном музичком подручју, за које је Стеван Мокрањац показивао интересовање (уз повремене прекиде) током читавог живота. Стога се оснивање Београдског гудачког квартета (1889) тумачи као врхунац композиторових младалачких афинитета према камерној музици, те се кроз активност овог гудачког састава указује на многоструку делатност Стевана Мокрањца. С друге стране, у овом тексту се утемељење поменутог ансамбла перципира као својеврсна институционализација српске камерне музике, односно, као важан чинилац београдског концертног живота с крајем 19. века.
This paper critically examine, often marginalized contribution to the chamber field of music culture by Stevan Stojanović Mokranjac. Despite the fact that we perceive Mokranjac as a composer of vocal pieces, detailed overview of his biography reveals Mokranjac's great interest in chamber music. These Mokranjac's affinities were originally manifested through writting few pieces for strings, however, the full consciousness of importance of chamber music for development of music culture, was initiated during the Mokranjac's student days in Italy and especially in Germany. Hence, the founding of Belgrade String Quartet (1889) could be explained as a zenith of the youthful efforts of Stevan Mokranjac, but, on the other hand, this chamber ensemble could be interpreted as a kind of institutionalization of Serbian chamber music. On the basis of activities of Belgrade String Quartet, the findings of the study suggest that Mokranjac has undoubtedly been responsible for the increase and promoting
...
of the Serbian concert repertoire during the second half of the 19th century.
Keywords:
српска музика 19. века / Стеван Стојановић Мокрањац / Београдски гудачки квартет / камерна музика / концертни репертоар / Serbian music of the 19th century / Stevan Stojanović Mokranjac / Belgrade String Quartet / chamber music / concert repertoire
Source:
Мокрањац: часопис за културу, 2018, 20, 16-22
Publisher:
Неготин : Дом културе Стеван Мокрањац