Some Considerations about the Peregrine Communities in Upper Moesia
Authors
Nikolić, Dragana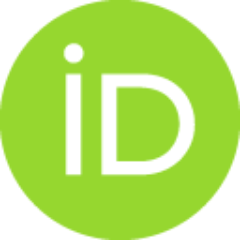 Article (Published version)

Abstract
Abstract: The present paper offers an outline of important evidence about the territories and the administration of the peregrine communities in Upper Moesia. The study of this type of communities can contribute to better understanding of the administrative history of this Roman province and help set the framework for the further research on this topic; this is especially important for the province of Upper Moesia since our knowledge of its ancient past is quite fragmentary.
Apstrakt: Kada se napravi poređenje sa nekim drugim provincijama Rimskog carstva, generalno se ne zna mnogo o provinciji Gornjoj Meziji, a naročito kada je u pitanju upravna istorija i etničke i demografske prilike u njoj. Razlog tome treba tražiti pre svega u nedostatku dovoljno rečitih svedočanstava u izvorima, kako knjiškim tako i dokumentarnim. U ovom radu pažnja je usmerena na peregrine zajednice ili civitates peregrinae ove provincije. U pitanju su je jedan tip provincijskih administrativnih jedinica u koje je bilo organizovano domorodačko stanovništvo po uspostavljanju rimske uprave i koje je većinski bilo u statusu peregrina. Ne ulazeći u sva, već samo u pojedina važna pitanja nastoji se da se odrede okviri u kojima bi se u daljim istraživanjima mogli sprovesti metodološki principi, utvrđeni na drugom reprezentativnijem materijalu istog tipa administrativnih zajednica; daje se pregled najvažnijih svedočanstava o broju, rasporedu i teritorijama zajednica, te o poje
...
dinim upravnim pitanjima i pretresaju najvažniji dosad izneti stavovi o njima.
Keywords:
native communities. / peregrini / Upper Moesia / Roman provinces.
Source:
Lucida intervalla, 2018, 47, 221-234
Publisher:
Beograd : Odeljenje za klasične nauke Filozofskog fakulteta u Beogradu
Funding / projects: