Принципи формирања и организације корпуса Речника српскохрватског књижевног и народног језика САНУ (у периоду од 1853. до 1953. године)
The Principles Underlying the Making and Organization of Corpus for the Dictionary of Serbo-Croatian Language of Serbian Academy of Sciences and Arts (1853–1953)
Authors
Ивановић, Ненад Б.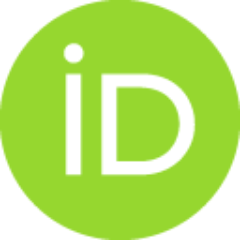 Book part (Published version)

,
Институт за српски језик САНУ
Abstract
The principles underlying the making and organization of corpus for the Dictionary of Serbo-Croatian language of Serbian Academy of Sciences and Arts were shaped during the late nineteenth and early twentieth century by the work of several generations of Serbian lexicogra-phers. Continuous scientific elaborations of this issue by the most prominent Serbian linguists of the time led to the following conclusions about the dependence of the corpus dictionary from the following factors: 1. Lexicographic concepts concerning the nature of literary language, which resulted in specific methods of compiling the material for the dictionary; 2. Empirical and functional division of language into written and spoken, as well as the use of qualifiers to explicate this division; 3. The distribution of language according to register, socio-cultural groups of speakers, chronological phases of its development, dialects, contexts; 4. Semantic organization of language according to the thematic groups of no
...
tions; 5. Cultural ties between the Serbian and other European languages, which is reflected by the issue of loan words in the Serbian language; 6. Functional equilibrium of language system, which prompted equal representation of each grammatical category of words in the corpus; 7. The significance of broad-mindedness and objectiveness on the part of the compiler for the quality of the Dictionary in general.
У раду се, са становишта историје идеја, износи дијахрони приказ теоријских приступа лексичком саставу српског језика на основу којих је, кроз рад српских лексикографа на припремним пословима око израде великог описног Речника САНУ, дошло до научних увида у принципе формирања и организације корпуса овог речника.
Keywords:
описни речник српског језика / функционална раслојеност / историја лексикографије / Речник САНУ / теорија лексикографије / речнички корпус / лематски састав речника
Source:
Шездесет година Института за српски језик САНУ : зборник радова. 2, 2007, 53-78
Publisher:
Београд : Институт за српски језик САНУ
Funding / projects: