Fractals and ceramics materials characterization
Authors
Veljković, Sandra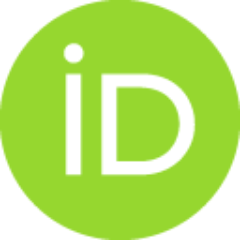 Munćan, Milan
Miljković, Miroslav
Paunović, Vesna
Kocić, Ljubiša
Mitić, Vojislav V.
Conference object (Published version)

Abstract
Large part of powder based materials; especially ceramics are porous in more or less percentage. For such materials, two separated spaces are present. The "positive" space is made by grains or particles, while the "negative" space is "reserved" for pores. Formally speaking, the bulk of material space, V can be written as an union of "positive" and "negative" space which otherwise have no common points. Pores and grains share same surfaces, and since grains have fractal nature, with fractal interior and fractal boundary surfaces, the pores also have fractal "walls". This implies two conclusions: the pores should be treated as the fractal objects, i.e., the objects having non-fractal interior, and fractal surface with dimension equal to grain's fractal dimension. Suppose that the morphology of materials changes through time for the consideration process. By box counting methods fractal dimension definition, it follows that three sintering phase formulae based on the union described above
...
, the sintering initial phase, the Frenkel formula takes corrected form including fractal dimension value. In this paper we applied four methods: Cube counting, Triangulation, Variance and Power spectrum method. All of these are very important and quite a different then the other, Ceramic Characterization Classic methods, what is opening new frontiers in material science characterization.
Keywords:
fractals / materials characterization / powder ceramics
Source:
Program and the Book of Abstracts / Serbian Ceramic Society Conference Advanced Ceramics and Application VI: New Frontiers in Multifunctional Material Science and Processing, Serbia, Belgrade, September 18-20, 2017, 2017, 80-81
Publisher:
Belgrade : Serbian Ceramic Society