Теоријски спој етномузикологије и студија перформанса на примеру концерта: Извођење као обликотворни процес староградске музике
Theoretical Synthesis of Ethnomusicology and Performance Studies based on the example of Concert: Performance as a forming process of Starogradska Muzika
Authors
Думнић, Марија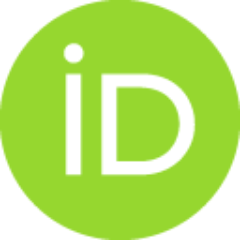 Contributors
Томашевић, Катарина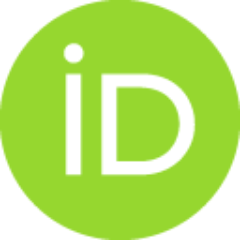 Book part (Published version)

Abstract
У овом раду полази се од материјала репрезентативног за разумевање жанра староградске музике. Најпре је представљена теорија студија перформанса (извођења) и њена веза с етномузикологијом, уз наглашавање методе учесничког посматрања која је комбинована с осталим истраживачким техникама (интервју, анализа биографских и дискографских извора). Студија случаја у којој се разматра динамизам изведбе староградских песама јесте концерт Звонка Богдана у Београду. Музички параметри који су кључни у том градацијском обликовању јесу темпо, метроритам, тоналитет (уз нијансе интерпретативне реализације музичара, које могу бити тема музичко критичког текста).
This paper deals with approaches to performance as music-making, ritual, fieldwork, learning, advocating, research, etc. The performance studies can thematise dynamic aspects of music, contribute to analysis of art work and in that way complete (and even go beyond) observations oriented toward closed cultural texts, and also broaden theory of ethnomusicology. Method of participant observation is emphasised here, in combination with others (interview, and analysis of biographical and discographical sources). The analysis of a particular concert (Belgrade, 2013) has shown how the dynamism of starogradska muzika ("old urban music") performance is built in the interpretation of Zvonko Bogdan and tamburitza orchestra. The most important musical parameters for that forming process are: tempo, metro-rhythm, and key scale (with interpretative realisations which may be the theme for musical critics). The genre of starogradska muzika is formed by performing in taverns, so this case study is inte
...
resting as intermediary phase between Bogdan's earlier performances in this context on the one hand, and today's tavern performances of starogradska muzika on the other. In the last ones, this type of dynamism is fading because the audience takes programming from the performers (it is eventually transposed as a part of Zvonko Bogdan's repertory). The analysis of tavern performance can be the object of a particular (even performative) ethnography in future. It would open further analytical questions, such as improvisation, musical nuance of performance within specifically formed performing process.
Keywords:
извођење / изведба / студије перформанса / етномузикологија / староградска музика / концерт / Звонко Богдан / performing / performance / performance studies / ethnomusicology / starogradska muzika ("old urban music") / concert / Zvonko Bogdan
Source:
Зборник Матице српске за сценске уметности и музику (56), 2017, 139-154
Funding / projects:
Related items
Showing items related by title, author, creator and subject.
Radovanović, Bojana

(Belgrade : Department of Musicology, Faculty of Music,

2018

)

Radovanović, Bojana

(Belgrade : Department of Musicology, Faculty of Music,

2020

)

Irving, John

(Belgrade : Institute of Musicology, Serbian Academy of Sciences and Arts,

2014

)