Synthesis and characterisation of ZnO synthesized by glycine-nitrate combustion process
Authors
Dojčinović, Milena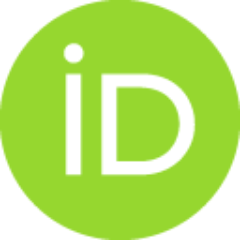 Marković, Smilja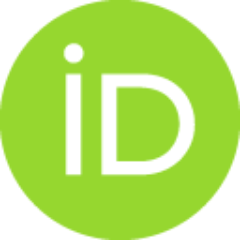 Stojadinović, S.
Rac, Vladislav
Janković Častvan, Ivona
Stojković Simatović, Ivana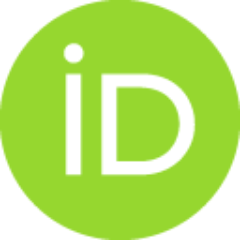 Conference object (Published version)

Abstract
One of the ways to get rid of toxic organic compounds that industries release into natural waters is photocatalysis of the decomposition of organic compounds on the surface of heterogenous photocatalysts such as zinc oxide. Zinc oxide is a semiconductor that interacts with UV and near-UV visible light by generating electron-hole pairs which decompose organic molecules. Therefore it is useful to explore different ways of synthesizing zinc oxide and to test quality and quantity of organic decomposition photocatalysis so as to enable the commercial use of the material. Zinc oxide is also a respectable material for use as a photoelectrocatalyst in water oxidation, for example, which can be useful for generating oxygen while using natural sunlight - a clean and abundant energy source. In this project nanocrystalline zinc oxide was synthesized by glycin-nitrate combustion process and the powder was annealed on temperatures of 400 °C and 500 °C. Obtained particles where characterized in detai
...
l using X-ray powder diffraction (XRPD), Fourier-transform infrared spectroscopy (FTIR), Raman spectroscopy, field emission scanning microscopy (FESEM), photoluminescence spectroscopy (PL) and diffuse reflectance spectroscopy (DRS). The results show that obtained samples are nanocrystalline wurtzite zinc oxide, with particle diameters of 33 nm (annealed at 400 °C) ad 48 nm (annealed at 500 °C). Both samples show significant amount of various crystal defects. Zinc oxide band gap of the samples are determined to be lower than the band gap of the bulk zinc oxide. Photoelectrocatalytic properties were investigated via electrochemical methods: linear voltammetry (LV), chronoamperometry (CA) and impedance spectroscopy (EIS). The results show that material is photostable and reactive to the light. Water oxidation is enhanced by exposing to sunlight. Finally, photocatalytic properties are tested with determining kinetic parameters of phenole and methyl blue decomposition. Zinc oxide nanoparticles are efficient photocatalysts, although sample annealed at 500 °C shows better properties than sample annealed at 400 °C.
Keywords:
ZnO / combustion process / photocatalysis
Source:
Program and the Book of Abstracts / Seventeenth Young Researchers' Conference Materials Sciences and Engineering, December 5-7, 2018, Belgrade, Serbia, 2018, 78-78
Publisher:
Belgrade : Institute of Technical Sciences of SASA
Projects: