Проблема хронологическо-генеалогической стратификации слов славянского происхождения в однотомном этимологическом словаре сербского языка (на примере номинальных сложений)
Проблем хронолошко-генеалошке стратификације речи словенског порекла у једнотомном етимолошком речнику српског језика (на примеру номиналних сложеница).
Authors
Бјелетић, Марта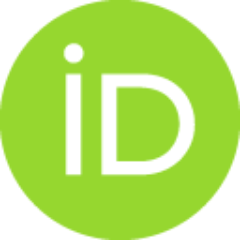 Book part (Published version)

Abstract
The present paper deals with the problem of chronological and genealogical stratifi cation of Slavic words in the Serbian language. There are several chronological and genealogical strata: Proto-Slavic and Common Slavic (until the 9th century A.D.), Old Church Slavonic (9th–11th centuries), Church Slavonic / Serbian Slavonic / Old Serbian (from the end of the 12th century until the mid-18th century), Russian Slavonic (from the third decade of the 18th century until the mid-19th century), Slaveno-Serbian (from the mid-18th century until early 19th century), modern Serbian language (from the mid-19th century). The problem is illustrated with nominal compounds in the single-volume etymological dictionary of the Serbian language.
У раду се разматра проблем хронолошко-генеалошке стратификације речи словенског порекла у српском језику, у којем је могуће издвојити неколико хронолошко-генеалошких слојева: прасловенски и општесловенски (до ix в.), старо- словенски (ix–xi в.), црквенословенски/српскословенски/старосрпски (од краја xii до половине xviii в.), рускословенски (од треће деценије xviii до половине xix в.), славено- српски (од друге половине xviii до прве половине xix в.), савремени српски (од друге половине xix в. до данас). Проблем се илуструје на примеру именских сложеница које су ушле у једнотомни етимолошки речник српског језика.
Keywords:
Serbian language / chronology / genealogy / stratification / nominal composita / etymology / dictionary
Source:
Etymological Research into Old Church Slavonic, 2015, 43-55
Funding / projects: