Muzička reprezentacija i komunikacija sajber/nesajber prostora u filmu The Matrix
Authors
Radovanović, Bojana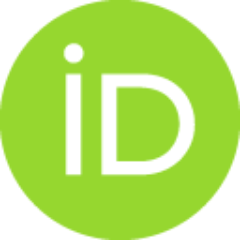 Contributors
Mandić, Biljana
Atanasijević, Jelena
Book part (Published version)

Abstract
Film The Matrix (1999) predstavlja jedno od najpoznatijih ostvarenja sajberpank žanra, u kojem se problematizuje pitanje odnosa telesne realnosti i virtuelno generisanog Matriksa. Sledeći tezu Anete Stojnić da su sajber prostor i nesajber prostor dve pojavnosti realnog sveta, tj. realnosti, u ovom radu sam nastojala da ispitam na koji način se ova dva prostora muzički reprezentuju i kako komuniciraju određena značenja. Kao osnova za analizu muzike u ovom filmu poslužiće teorijski modeli Skota Lipskomba i Dejvida Tolčinskog koji se odnose na ulogu muzike u komunikaciji značenja u filmskom mediju.
The Matrix movie from 1999 represents one of the most famous pieces of the cyberpunk genre, in which the central problem revolves around the question of the corporeal reality and the virtually generated Matrix. By following the thesis Aneta Stojnić made that the cyber and non-cyber spaces are in fact two faces of the real world, that is, reality, in this paper I intended to question the ways in which these two spaces are musically represented. Also, with the analytical models from Claudia Gorbman, Nicolas Cook, Lipscomb and Tolchinsky, I examined the way music communicates certain meanings in the contexts of cyber and non-cyber space. These theoretical models served as the basis of viewing the way in which music can be in service in communicating meaning through sound, taking into account portraying the general mood of the film, psychological profiles, thoughts, and feelings of characters, as well as the narrative structure of the film. The relation between cyber and non-cyber space,
...
corporeal and virtual reality, are not, in fact, made musically distinct in The Matrix. However, music, and especially the popular music, accentuates some of the most important scenes for Morpheus and his rebels, thus communicating the importance of their strength against the virtually generated system.
Keywords:
muzička reprezentacija / komunikacija značenja / filmska muzika / sajber/nesajber prostor / The Matrix / musical representation / communication of meaning / film music / cyber/non-cyber space
Source:
СРПСКИ ЈЕЗИК, КЊИЖЕВНОСТ, УМЕТНОСТ Зборник радова са XII међународног научног скупа одржаног на Филолошко-уметничком факултету у Крагујевцу (27–28. X 2017), Књига III, 2018, III, 67-76
Publisher:
Kragujevac : Filološko-umetnički fakultet
Projects:
Note:
Rad je rezultat rada na projektu Identiteti srpske muzike od lokalnih do globalnih okvira: tradicije, promene, izazovi (br. 177004) koji izvodi Muzikološki institut SANU uz finansijsku podršku Ministarstva prosvete, nauke i tehnološkog razvoja Republike Srbije. Ujedno se zahvaljujem Aneti Stojnić, koja mi je tokom kursa Subverzije i pobune – studije performansa (2016/2017), na Fakultetu za medije i komunikacije u Beogradu, dala podstrek za bavljenje ovom temom.