Етимологија у часопису "Наш језик"
Etymology in journal "Naš jezik" ; Этимология в журнале "Наш језик"
Authors
Janković, Jelena D.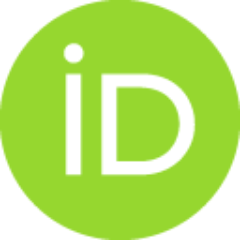 Contributors
Milanović, Aleksandar
Loma, Aleksandar
Stanišić, Vanja
Doctoral thesis (Published version)

Abstract
Предмет дисертације су етимолошки подаци који се налазе у чланцимаобјављеним у лингвистичком часопису "Наш језик" у временском распону од1932/1933. до 2013. године. Међу његовим корицама су се, у складу с програмомчасописа, нашли радови посвећени изучавању и нормирању српског (ранијесрпско-хрватског) књижевног језика, решавању питања језичке културе, неговањуте културе и усмеравању правца њеног даљег развитка. Иако је у "Нашем језику"објављен мањи број етимолошких студија, часопис се показао као богат изворетимолошких података, а под тим подразумевамо сваку информацију која се тичепорекла, развоја и/или историје одређене речи, израза или синтаксичкеконструкције...
The subject of this dissertation is the etymological information found in thepapers published in the linguistic journal Naš jezik from 1932/1933 to 2013. Inaccordance with the journal program, the papers published in these volumes are dealingwith topics such as study and standardization of the Serbian (formerly Serbo-Croatian)literary language; they are also addressing various language culture issues, fosteringlanguage culture as well as steering the direction of its further development. Eventhough only a smaller number of etymological studies have been published in thejournal Naš jezik, it has proven to be a rich source of etymological information, and bythat, we mean any information concerning origin, development, and/or history of aspecific word, phrase or syntactic construction...
Keywords:
српски (српско-хрватски) језик / Serbian (Serbo-Croatian) / linguistic journal Naš jezik / etymology / lexicology / Russian loanword / Czech loanword / Наш језик (часопис) / дијахронијска лингвистика / лексикологија / русизам / бохемизам / diachronic linguistics / етимологија
Source:
Универзитет у Београду, 2017
Publisher:
Универзитет у Београду, Филолошки факултет
Projects: