Visions of the Blessed Osanna of Kotor (Cattaro)
Authors
Živković, Valentina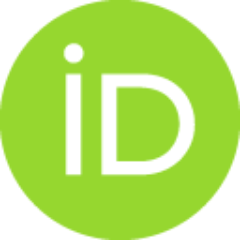 Article (Published version)

Abstract
The paper looks at the visions of the Blessed Osanna of Kotor (1493-1565), a Dominican tertiary who came to adopt an austere form of asceticism - reclusion. Recognisable in Osanna's visions is a strong influence of the artistic images and religious themes popular in contemporary Kotor, a coastal town at the far end of the Gulf of Kotor (Bocca di Cattaro), in modern day Montenegro. The recognition of links between texts, mental images and visual art images makes it possible to embark upon the study of the religious, social and historical context of the Blessed Osanna's emergence and role in Kotor in the first half of the sixteenth century.
Tema rada su vizije blažene Ozane iz Kotora, promatrane u religijskom, umjetničkom, povijesnom i društvenom kontekstu kasnosrednjovjekovnog i ranonovovjekovnog Kotora, koji se u to doba nalazio u sastavu Venecijanske Republike (1420.-1797.). Ozaninu hagiografiju, Vita della reverenda serva di Dio la madre suor Ossanna da Cattaro, dell'ordine di San Domenico, napisao je dominikanac Serafino Raci, nakon svog boravka u Kotoru 1589. godine. Blažena Ozana (1493.-1565.) bila je dominikanska trećoretkinja, koja je prihvatila strogi oblik asketizma (rekluziju), koji je u Kotoru već imao ustanovljenu tradiciju. U Ozaninoj hagiografiji ističe se nekoliko važnih kasnosrednjovjekovnih religijskih motiva: molitve u zanosu praćene vizijama Krista i svetaca, pokajanje praćeno compassiom i meditacijom o Muci, ideja čistilišta s naglaskom na učinkovitost molitvi pro remedio animae. Vizije koje je imala tijekom svoga isposničkog života u rekluziji oslikavaju opće religijske teme, kao i nedaće lokalnog k
...
araktera s kojima su se Kotorani u to doba suočavali. Njezino izdizanje iznad osjetila, u duhu, bilo je praćeno mentalnim slikama, koje se u hagiografiji opisuju gotovo u ekfrazama, svjedočeći o snazi utjecaja likovnih religijskih predodžbi i tema koje su u to doba bile omiljene u Kotoru. Uspostavljanjem veze između pisane riječi, odnosno mentalnih slika i vizualne umjetnosti, stvara se temelj za promatranje društvenoga i religijskoga konteksta pojave i uloge koju je blažena Ozana imala u Kotoru u prvoj polovici 16. stoljeća.
Keywords:
hagiography / Dominican Order / Dominican nuns / Observant Reform / Serafino Razzi / Osanna da Cattaro
Source:
IKON, 2013, 6, 225-236
Publisher:
Rijeka : Filozofski fakultet u Rijeci
Funding / projects: