Помени гробног места у тестаментима Которана (1326–1337)
References to burial places in the testaments of Kotor citizens (1326–1337)
Authors
Živković, Valentina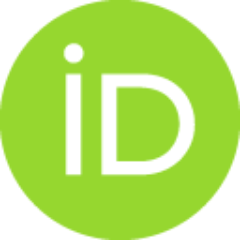 Article (Published version)

Abstract
У раду ce разматрају помени гробног места у оквиру сачуваног корпуса тестамената Которана из времена од 1326. до 1337. године. Основни задатак рада јесте утврђивање заступљености ове врсте завештања у оквиру формалне и садржајне структуре легата ad pias causas, а потом и анализа избора гробног места са становишта ширег контекста фунерарне праксе у касносредњовековном Котору.
This paper discusses the references to the burial places within the preserved corpus of the testaments of Kotor residents from 1326 to 1337. The main aim of the paper is to determine the existence of this kind of legacy within the formal and content structure of ad pias causas bequests, followed by an analys is of the selection of burial places from the standpoint of the broader context of funeral practices in late medieval Kotor.Of a total of 74 wills, only seven testators referred to their funerals,whether it concerned the choice of burial places, the entombment or tomb ornamentation. The most commonly mentioned preferred places of burials of Kotor residents were the Cathedral of Saint Tryphon and the Franciscan convent cemetery. The preference of the Cathedral of St. Tryphon for the grave sites reflected the faith of Kotor residents to be buried near the sacred reliquary of the martyr, the town's patron saint, thus bringing salvation and realizing the concept of an ad sanctos bu
...
rial. The residents who had particularly distinguished themselves by their actions for the benefit of the town and the church enjoyed the privilege of being buried in the cathedral. The known data on the dignitaries entombed in the Cathedral also included two bequests from1330 and 1331 from testators whose professions were particularly important fort he Kotor commune: the town artist and the notary public of Kotor.On the other hand, Franciscan cemeteries gained great popularity among the faithful in accordance with the increasing of this order's reputation in the towns. However, the opting of Kotor citizens for the Franciscan convent for burial was viewed in the context of church policy which prevailed during the end of the third decade of the 14thcentury in the Kotor bishopric. These included the penalties of excommunication and interdict, which among others,directly affected testamentary practice. Only the mendicant orders were exempt from penalties. The paper also researches the issue of funerary rites, about which it is possible to learn more from the contents of the testaments. A particular emphasis was placed on the references of the preparation of funeral feasts for the souls of the deceased – prandium pro anima– which in some instances acquired the mode of charitable work, when the testator would bequeath meals for the destitute. These are the practices most closely associated with the commemoration and pro remedio animae prayers.
Source:
Историјски часопис, 2017, LXVI, 129–147-
Funding / projects: