Nove (inter)nacionalne perspektive jugoslovenske umetničke muzičke scene (Muzički bijenale Zagreb i Jugoslavenska muzička tribina)
Authors
Marinković, Miloš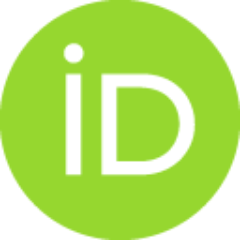 Contributors
Simić, Zorana
Knežević, Ana
Bukumira, Jovan
Zelenović, Ana Simona
Conference object (Accepted Version)

Abstract
Godine 1961. održan je prvi međunarodni festival savremene muzike u SFRJ – Muzički bijenale Zagreb (Muzički biennale Zagreb). Otvorivši jugoslovenskoj publici horizonte ka savremenoj evropskoj i američkoj muzici, Bijenale je postavio i pitanje u vezi sa stanjem jugoslovenske muzike, a koje je glasilo: "gde smo tu mi?" Na taj način je Bijenale, uz opatijski simpozijum Nova muzika i muzičke interpretacije (održan 1962. godine) inicirao osnivanje nacionalnog festivala u Opatiji – Jugoslavenska muzička tribina (1964), kao mesta gde bi se jednom godišnje sagledala realna slika muzičkog stvaralaštva Jugoslavije. Ova smotra predstavljala je svojevrsnu "izložbu", na kojoj bi svoja dela predstavili bukvalno svi – od mladih studenata kompozicije do afirmisanih imena jugoslovenske umetničke muzičke scene. Tako koncipirana, Jugoslavenska muzička tribina predstavljala je svojevrsnu pripremu jugoslovenskim kompozitorima za inostranu muzičku scenu, što znači – i za Muzički bijenale Zagreb.
...
U radu je ukazano na međusobna strujanja između Zagreba i Opatije, odnosno na čvrstu povezanost i komplementarni odnos dva festivala.
The first international festival of contemporary music in the Socialist Federal Republic of Yugoslavia was organized in 1961 – Music Biennale Zagreb, which immediately made of the city of Zagreb, as well of the whole country (that, because of its specific position, was a "union" of Eastern and Western avant-garde), a very important center on the European music stage. The first Music Biennale Zagreb, as an extremely powerful tool toward the democratization of the music and the culture in our society, got a very positive critique, because the new horizons toward the latest contemporary European and American music were opened to the Yugoslavi audience; but, on the other hand, the festival opened also a different question, relative only to us and to the music of Yugoslavia, and it was – "where is our place here?" That's why Biennale, during a symposium New Music and Musical Interpretation which was organized one year later in Opatija, directly initiated the formati
...
on of new festival, of national character, called Yugoslav Music Tribune (1964), which would have been a yearly occasion to realize the real situation of musical production in Yugoslavia. The fact that the Yugoslav Music Tribune in Opatija represented, as its founder, Branimir Sakač, said, the instrument for mutual understanding, the news review about creation and mutual meeting, indicates the right idea of ​​Yugoslav Music Tribune as a kind of "exhibition" where everyone would present his own works – from young composition students to the prominent names of Yugoslav art music scene. This annual review of the entire music art production in Yugoslavia was, in fact, the only possible review form of the current state of the national music creativity. In this way, the Yugoslav Music Tribune since its founding has represented for Yugoslav composers a kind of preparation for the foreign music stage, and it meant, also, for the Music Biennale Zagreb. That's why we can say that the first Yugoslav Music Tribune was a reached goal, but also the beginning of the new period in the Yugoslav music history. The paper, in the political context, points to the present of the mutual running between Zagreb and Opatija, and the close and complementary relationship between the two mentioned festivals, as well.
Keywords:
Jugoslavija / Zagreb / Opatija / Muzika šezdesetih godina XX veka / Muzički bijenale Zagreb / Simpozijum Nova muzika i muzičke interpretacije / Jugoslavenska muzička tribina / Yugoslavia / music of the sixties of the 20th century / Music Biennale Zagreb / symposium New Music and Musical Interpretation / Yugoslav Music Tribune
Source:
Književnost i umetnost u Jugoslaviji: (dis)kontinuiteti. Zbornik radova sa studentske konferencije, 2018
Related items
Showing items related by title, author, creator and subject.
Maglov, Marija

(Belgrade : Department of Musicology, Faculty of Music,

2016

)