Elementi modernizma u gudačkim kvartetima Josipa Slavenskog
Elements of Modernism in String Quartets by Josip Slavenski
Authors
Bralović, Miloš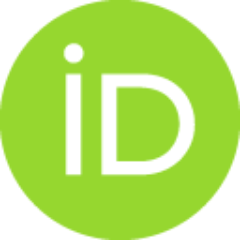 Contributors
Popović Mlađenović, Tijana
Masnikosa, Marija
Mikić, Vesna
Stojanović-Novičić, Dragana
Book (Published version)

Abstract
In this study derived from MA thesis written for the final examination at the Department of Musicology, Faculty of Music in Belgrade, we tried to define the main characteristics of Josip Slavenski's opus in order to position his three string quartets in it. Having concluded that Slavenski's opus is mainly expressionistic, in the introductory chapter, with great influence of musical folklore, but it also corresponds to constructivism which came about between the First and Second World War, when the quartets have been composed. By analysing string quartets in the second chapter, "Analytical overview of the string quartets" a great number of elements of constructivism is found. It is manifested in both the treatment of musical language and treatment of the thematic material, ranging from chromatic, 20th century tonality to tone rows (still with a tonal centre), or interchanging several fragments of thematic material to interchanging melodic-rhythmical cells (as a specific trea
...
tment of pre-composing techniques). In the First String Quartet (1923), 20th-century tonality (to use the term of Ludmila Ulehla) is treated in a very specific way: the dynamic of the form of the first movement is managed by separating and unifying tonal centres of the parts. Nevertheless, in the second movement, musical language more simple, therefore its form is articulated by a specific treatment of music materials, here treated as a forerunner of melodic and rhythmic cells. The Second String Quartet (1928) contains a significant simplifying of musical language due to transforming thematic material from traditional motives, figures to melodic and rhythmic cells. Therefore, Josip Slavenski continues to explore different, typically modernist, compositional techniques. In, so far the most interesting work examined here, the Third String Quartet (1938), Slavenski uses several tone rows, combining them with traditional tonality and 20th-century tonality, mentioned in the cases of the First and Second String Quartet. Music materials are reduced to specifically composed rhythmic combinations (or cells), which are treated by the principle known as ars combinatoria. Also, in each of those rhythmic combinations, there can be found subtraction or addition of rhythmic units. Nevertheless, any system that points to constructivism appears foreign to Slavenski's poetic – in the string quartets there is also a significant amount of compositional freedom, and a great influence of folklore, as we concluded in the third chapter titled "Josip Slavenski's musical identity". In the last chapter, titled "Conclusion", we came to a point that all those elements are unified, and assimilated within musical modernism, as one of its many various faces.
Keywords:
Josip Slavenski / modernism / ars combinatoria / string quartets / gudački kvarteti / modernizam
Source:
Wunderkammer / Their Masters' Voices, zbornik radova studenata muzikologije, 2018, 324-403
Publisher:
Beograd : Fakultet muzičke umetnosti
Note:
Knjiga nastala na osnovu master rada rađenog školske 2014/2015 godine pod mentorstvom dr Marije Masnikose na Fakultetu muzičke umetnosti u Beogradu.