Војни лекари у Горњој Мезији
Authors
Грбић, Драгана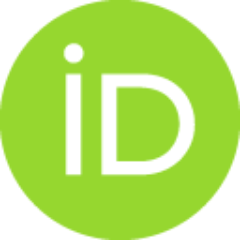 Book part (Published version)

,
Етно-културолошка радионица Сврљиг
Abstract
У раду је поправљено читање и предложено нешто другачије тумачење једног врло занимљивог, недавно објављеног натписа северске епохе из Ниша чији је дедикант један лекар (medicus). Узимајући у обзир речите епиграфске паралеле и сведочанства из Горње Мезије, он може бити у вези cohors I Dardanorum која је од времена Марка Аурелија била стационирана у Наису.
The article offers a reinterpretation of a recently published inscription of a medicus found at Naissus in 1984. The altar is set up for the health of the emperor Septimius Severus and his sons, Caracalla and Geta which may be dated to AD 202 (cf. inscriptions from Remesiana IMS III/2, 69– 71). The text of the epigraph reads as follows: Pro salutem (!) d(omini) ┌n┐(ostri)| L(uci) Septimi Severi Pii | Pertinacis Aug(usti) et | Imp(eratoris) M(arci) Aur(elii) Antonin(i) | [[P(ubli) Sept(imi) Getae Caes(aris)]] <<Pii Aug(usti) et Iul(iae) | Dom(nae) Aug(ustae) m(atri) c(astrorum)>> || Claudius Magnus medi(cus) || Ascle|pio || Hygia. It may be supposed that the physician from Naissus, Claudius Magnus, was attached to the cohors I Dardanorum, garrisoned there from the time of Marcus (the unit was raised in AD 169 cf. Dušanić 1978; attestations in Naissus: IMS IV 32 and 94; P. Petrović, IMS IV, p. 31). It has a very close analogy in the funerary inscription (IMS III/2, 49) of a med
...
icus cohortis II Dardanorum from Ravna (Timacum Minus) and another, from Kosmaj (IMS I 116), mentioning a valetudinarium of the cohors I Aurelia nova miliaria equitata.
Keywords:
латинска епиграфика / Горња Мезија / Naissus / medicus / cohors I Dardanorum.
Source:
Етно-културолошки зборник за проучавање културе источне Србије и суседних области. Књига XVII, 2013, 17, 61-66
Publisher:
Сврљиг : Етно-културолошка радионица Сврљиг
Funding / projects: