О antroponimiji Azala
Anthroponymy of the Azali
Authors
Grbić, Dragana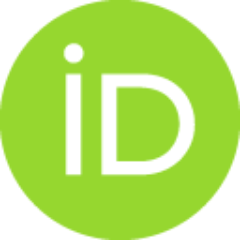 Article (Published version)

,
Odeljenje za klasične nauke Filozofskog fakulteta u Beogradu
Abstract
U radu se govori o ličnim imenima plemena Azala, koje je živelo na severu Panonije i u rimsko doba činilo veću peregrinu zajednicu u toj rimskoj provinciji. Obično se smatra da je u pitanju panonsko (»ilirsko«) pleme, koje je pod Tiberijem preseljeno u severnu Panoniju iz doline Drave i da ono predstavlja svojevrsno »lingvističko ostrvo« u severnoj Panoniji, budući okruženo keltskim plemenima Boja, Eraviska, Herkunijata. Analizirajući antroponimiju Azala zabeleženu u epigrafskim spomenicima, dolazi se do zaključka da bi taj stav trebalo revidirati, o čemu govori činjenica da se značajan broj nelatinskih ličnih imena kod Azala može smatrati keltskim.
In the present paper the author deals with native personal names of the tribe of the Azali who lived in northern Pannonia, where they were organized into a large civitas peregrina in Roman times. Based on the anthroponymy, it is usually considered that the Azali were of Pannonian ("Illyrian") origin, and that the tribe, positioned between the Celtic tribes of Boii and Eravisci, represented a "south Pannonian linguistic island in northern Pannonia". It has also been suggested that they were resettled from southern Pannonia to the north by Tiberius. However, the onomastic evidence indicates that this thesis needs revision. The author tries to examine the epigraphically attested personal names of the Azali, dividing them into two cathegories: 1. non-Latin personal names recorded in Latin inscriptions, in which the Azalian origin is expressed (29); 2. non-Latin personal names attested in the inscriptions from the territory of the civitas peregrina (38). The analysis of the onom
...
astics inventory shows that a significant number of records appear to be Celtic.
Keywords:
anthroponymy / Latin Epigraphy / Roman Province of Pannonia. / Azali / civitates peregrinae / onomastics
Source:
Lucida intervalla: časopis za klasične nauke, 2013, 42, 119-142
Publisher:
Odeljenje za klasične nauke Filozofskog fakulteta u Beogradu
Funding / projects: