Greek, Latin and Palaeo-Balkan Languages in Contact
Authors
Grbić, Dragana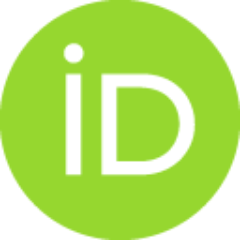 Book part (Published version)

,
Dipartimento di Filologia, Letteratura e Linguistica Università degli Studi di Cagliari
Abstract
Focusing on the area of Danubian provinces of Roman Empire, this paper aims at touching upon linguistic diversity and language change in north-western Balkans in Roman epoch. Using epigraphic evidence, it will address the questions of the impact of the spread of Greek and Latin in this area, which led to a gradual extinction of the native, Palaeo-Balkan languages. In Antiquity, linguistic situation in this area was extremely complex: a great variety of languages came into close mutual contact and in contact with Greek and Latin, which became dominant. These Palaeo-Balkan languages are relict languages, and they are known almost exclusively through the onomastics recorded in Latin and Greek inscriptions and through rare glosses, i.e. by the time they came to be documented, their speakers were already Romanized or Hellenized. Most of the documents that record native onomastics are at the same time testaments of Romanization/Hellenization; however, these inscriptions bear witness that the
...
native population preserved the memory of their ethnic and linguistic background.
Keywords:
Illyricum / Palaeo-Balkan languages / onomastics / anthroponymy / native population / Romanization
Source:
Rhesis International Journal of Linguistics, Philology and Literature Linguistics and Philology 7.1. Atti del Workshop Internazionale "Contact Phenomena Between Greek and Latin and Peripheral Languages in the Mediterranean Area (1200 B.C. - 600 A.D.)" Associazione Culturale Rodopis - Università degli Studi di Cagliari, Dipartimento di Filologia Letteratura e Linguistica, 13-14 aprile 2015, 2016, 7.1, 56-65
Publisher:
Cagliari : Dipartimento di Filologia, Letteratura e Linguistica Università degli Studi di Cagliari
Funding / projects: