O статусу музике и музичких инструмената у арапској култури после објаве ислама
On the Staus of Music and Musical Instruments in Arabic Cultures after the Advent of Islam
Authors
Шоштарић, Ада И.
Contributors
Јовановић, Јелена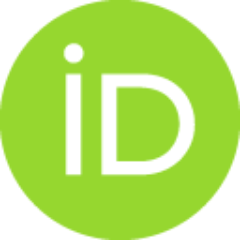 Article (Published version)

Abstract
Када се у арапским медијима појави вест да се у једној исламској земљи у одређеном друштвено-религијском контексту не гледа са одобравањем на свирање музичких инструмената, реактуелизује се питање статуса музике у исламу. Једно од најстаријих дела на арапском језику у ком су осуђени музика и музички инструменти јесте Куђење инструмената за забаву (Damm al-malÁhÐ) из IX века. Овим и бројним другим делима посвећеним питању "грешности" / "недозвољености" (aр. "ÎarÁm") музике, детаљно су се бавили научници на Западу. У овом раду се, ослањањем на секундарну литературу, разматра питање дозвољености слушања музике и наводе поједине рефлексије на статус музике и музичких инструмената у срединама са муслиманским становништвом на просторима некадашње СФРЈ. Поред описа статуса музичара у арапском свету кроз векове, део рада се бави местом и значајем рецитовања Курана (aр. tilÁwat al-Qur'Án) и езана. Циљ рада јесте представљање сложеног и слојевитог статуса музике у арапско-исламској култ
...
ури.
This article bases its arguments mainly on data found in secondary literature about the propriety of music in Arabic culture after the advent of Islam. Оne of the oldest sources in Arabic on the subject is Damm al-malÁhÐ (The Condemnation of Instruments of Diversion). In it, the author, Ibn Abī al-Dunyā (823–894) condemned listening to music and musical instruments. Subsequently, many books addressed the question of whether music is illicit (ar. ÎarÁm). Western scholars defned this corpus of literature as a kind of polemic about the permissibility of music and musical instruments in Islamic culture. Since there is no verse (ar. Áya) in the Qur'Án which explicitly forbids or allows music, and since, at the same time, the Îadit literature abounds with contradictory statements about the practice of the prophet Muhammad regarding listening to music and musical instruments, this question continues to resurface, either in the media or on web pages specifcally devoted to the issue
...
. This topic is also quite interesting in terms of the reflexions one can encounter in the Muslim areas of the ex-Yugoslav region. At the same time, the article touches upon the special place that the Qur'Án recitation (ar. tilÁwat al-Qur'Án) and Islamic call to prayer (ar. adÁn) have in Muslim communities. We often fnd both of them in chapters on religious music, and can, for instance, hear Gorans from Kosovo say (colloquially) that one sings the call to prayer. Nevertheless, although both the Recitation and the call to prayer employ the system of maqÁms found in secular forms of music, in religious Islamic circles they have never been defned as music, nor are they understood as such in Islamic public opinion. It has been said innumerable times that it is not the (listening to) music per se that is forbidden, but rather the circumstances surrounding music, sometimes associated with the consumption of alcohol or similar behaviour, which leads to transgression of Islamic ethical norms. And even though music – as suggested by Henry George Farmer – was to be found in the private, public, and religious life of the Arabs from pre-Islamic times to the present (Farmer 1967: 17), and even despite it not being forbidden in Islam, the status of the professional musician was never truly regarded as respectable.
Keywords:
Арапи / ислам / слушање / извођење музике / музички инструменти / Куран
Source:
Музикологија / Musicology, 2014, 16, 155-172
Publisher:
Београд : Музиколошки институт Српске академије наука и уметности