О истраживањима црквеног појања у средњовековној Србији
The state of research on church chant in medieval Serbia
Authors
Пено, Весна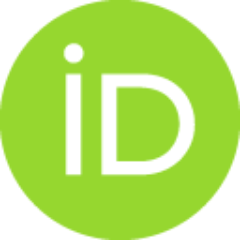 Contributors
Јовановић, Јелена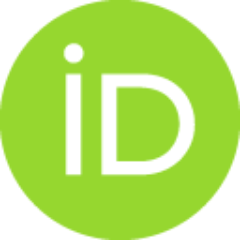 Article (Published version)

Abstract
Осврћући се на досадашња истраживања црквеног појања у средњовековној Србији, намера ми је да, у складу са савременим сазнањима којима располаже византолошка музиколошка наука, укажем на потребу критичког преиспитивања и ревидирања одређених закључака и опште усвојених ставова, као и примењених методологија. Циљ је тачније и свеобухватније сагледавање наше музичке прошлости, које би требало да буде подстицајно за нове истраживачке подухвате.
The Byzantine-musicological studies in Serbia during the last few decades have been at an unsatisfactory level. The fact that Serbian musicologists have not exhibited much interest in exploring this research area could be somewhat justified by the fact that its scope for new studies might seem limited. The efforts aimed towards reconstructing and 'resounding' the medieval liturgical melodies based on the anagogic sources (the primary sources - notated manuscripts are very deficient) seems, at first glance, discouraging, even futile. Nevertheless, the conditions for systematic research do exist, all the more because the current knowledge on music paleography, rhythmic and scale characteristics of Byzantine church chant has considerably changed the previous inquiry that had been limited to a few, although very precious musical pieces of only three known Serbian fifteenth-century composers - Ishaia, Nikola and Stefan. After a brief account on the topics and issues that have, until now, be
...
en in the scholarlyfocus, I draw attention to what has been done and what is currently underway in the research on Serbian medieval chant, while also indicating the areas that could be of greater interest for future explorations. I pay special critical attention to certain conclusions and methodological methods applied to the notated manuscripts that deal with liturgical music practice in medieval Serbia. According to some new findings in the field of Byzantine musicology, a new critical reading of available sources is necessary. Becoming acquainted with the earlier false approaches and conclusions made in haste and without particular evidence could be of significant help and serve as an important impulse for young researchers to get involved with explorations of Serbian music past.
Keywords:
Србија / црквено појање / средљовековни / истраживање / појачке књиге / рукопис
Source:
Музикологија / Musicology, 2014, I, 16, 131-154
Publisher:
Belgrade : Institute of Musicology, Serbian Academy of Sciences and Arts
Funding / projects:
Note:
Студија је реализована у оквиру пројекта Идентиттеи српске музике од локалнихдо глобалних оквира: традиције, промене, изазови (бр. 177004), који финансираМинистарство просвете, науке и технолошког развоја Владе Републике Србије.