Рецепција српске салонске музике у XIX веку: из угла извођача, публике и музичке критике
The reception of nineteenth-century Serbian salon music: Performer, audience and music critic perspectives
Authors
Кокановић Марковић, Маријана
Contributors
Јовановић, Јелена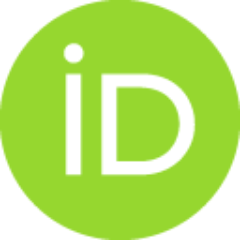 Article (Published version)

Abstract
У овој студији у фокусу пажње је рецепција српске салонске музике XIX века у контексту средњоевропског културног проседеа. Салонске композиције тумачене су у интерактивном односу на релацији: музичко дело – извођач – публика – критика. Анализа музичког дела не трага више за естетским вредностима у музичкој фактури, већ за квалитетима и одликама које нека музика мора имати да би испунила своју сврху и функцију.
The history of Salon Music can be traced through the tense, dynamic relation between the consumers of that kind of music (performers, listeners) and critics. In the early 1930s, and later even more, a designation "salon style" started to appear in the reviews of the Salon Music. By that fact alone, it was implied that compositions, which were published as Salon Music, or were defined as such in reviews, corresponded to specific musical norms, which, on the other hand, evolved merely from recipient's needs. In foreign and domestic press from the period, there are many negative epithets referring to Salon Music: "empty, frivolous, coquette, false". Nevertheless, aesthetic debates in music literature had no impact on Salon Music admirers. In this study, the focus of attention is on the reception of Serbian Salon Music of the nineteenth century within the context of the Central European cultural practice. Salon compositions were interpreted within the interactive relations among musical wo
...
rk-performers-audience-critics. The goal of musical work analysis was not to evaluate the artistic quality or non-quality of the Salon Music, in order to distinguish more or less successful music compositions. It is far more important to bear in mind that artistic quality with the Salon Music consumers of the time had no decisive role. Musical work analysis no longer seeks for aesthetical values in music facts, but for qualities and features that a piece of music must possess in order to fulfill its purpose and function.
Keywords:
салонска музика / извођачи / публика / критика / музичко тржиште
Source:
Музикологија / Musicology, 2014, I, 16, 47-65
Publisher:
Belgrade : Institute of Musicology, Serbian Academy of Sciences and Arts
Projects:
Note:
Ова студија је резултат рада на пројекту Идентитети српске музике од локалних до глoбалних оквира: традиције, промене, изазови (ОН 177004), финансираног одстране Министарства, просвете, науке и технолошког развоја Републике Србије.