Cмеховое начало в белорусской песенной культуре как один из способов отражения картины мира
The principle of laughter in Byelorussian vocal culture as a form of reflection on images of the world
Authors
Тавлай, Галина В.
Contributors
Jovanović, Jelena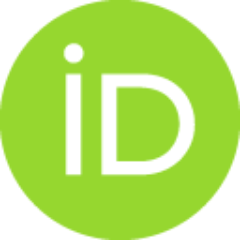 Article (Published version)

Abstract
В статье рассматриваются способы организации музыкального материала в белорусской смеховой песне, координация, взаимодействие различных художественных сфер в смеховой песенной форме. Вербальное, музыкальное, кинетическое, инструментальное, театральное, художественно-изобразительное начала слиты здесь в единый поликомпонентный комплекс, обусловленный мифологическим контекстом. Улыбающееся, круглое, смеющееся, с прищуром лицо оценивается в традиционной культуре как результат и последствие благого, необходимого в самых разных целях смеха – состояния, к которому народная культура изначально стремится как в ритуальных, так и в обычных житейских целях.
This paper considers particular ways of organizing musical material in songs connected with the culture of laughter, as well as the coordination and interaction of different artistic spheres in this group of traditional Belarus song forms. Our long standing, complex ethno-musicological research, constant documentations of our own field work, comparison of ritual songs' stylistics with their respective cognitive methods, together with observations and generalizations made by the real exponents of traditional Belarus song have given us the possibility to hear and recognize this strict, logically-adjusted selection of forms of musical expressiveness among folk melodies.
Keywords:
Смеховая песня / мифологический контекст / вербальное / музыкальное / кинетическое / инструментальное / театральное / художественно-изобразительное начала / единый поликомпонентный комплекс
Source:
Музикологија / Musicology, 2014, II, 17, 107-127
Publisher:
Belgrade : Institute of Musicology, Serbian Academy of Sciences and Arts