Критерии "аутентичности" в грузинском народном музыкальном исполнительстве
Criteria of 'Аuthenticity' in Traditional Georgian Musical Performance
Authors
Габисония, Тамаз
Contributors
Јовановић, Јелена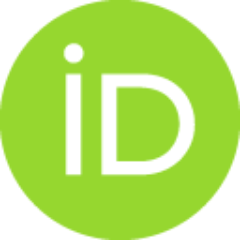 Article (Published version)

Abstract
Для сообщества любителей грузинской традиционной музыки "аутентичное" – одно из самых актуальных понятий на сегодняшний день. Оно представляет собой главный аргумент "настоящего фольклора" (хотя не для всех, особенно практиков). При восприятии аутентичности самыми релевантными каналами являются традиционно-стилевой язык и традиционные условия. Эти факторы заметны в следующих направлениях: а) исполнитель; б) мотивация (функция); в) репертуар; г) проявление. В грузинской народной музыке особенно проблематична, с такой точки зрения, идентификация современных течений, содержащих фольклорные мотивы. В Грузии вырисовывается понимание "аутентичности" как исполнение с традиционной артикуляцией традиционного сельского репертуара. Хотя целесообразно добавить сюда и критерий традиционных, обычных условий.
Today we often use term 'authentic' in relation to different appearances of Georgian folk music. Along with the unambiguous meaning 'real' this term also has other meanings: 'ethnic', 'rural', 'old', 'function of usual environment', 'traditional-stylistic', 'authoritative', or 'reproductive'. In spite of some interconnections that arise from the term 'authentic' and its other meanings, the most relevant way to apply this popular term for performers and audiences of 'real folklore' is traditionality. This factor is manifested in the following contexts: a) performer (receiver and distributor of tradition, unobtrusively and orally), b) motivation/function (representative and spontaneous function, hereditary, utilitarian and aesthetic-daily motivation), c) repertoire (compliance of musical and verbal text's sample with its social function, eluding canonized versions), d) expression (adequate articulation, performing regulation which is not determined by the stage, traditional instrument et
...
c.). The problem of authenticity is more successfully regulated in traditional Georgian church music than in folk music. For the latter, in this regard the special difficulty is caused by identification of modern trends that contain folk motifs. The most popular among them is distinctive, with its stylistic reminiscent layer from the Eastern Georgian Mountains, which we refer as 'para-folkore'. Notwithstanding the fact that Georgian folklore is not centrally authorized, modernization of folklore samples and also those manifestations of post-folklore that are further away from the traditional motifs attract a wide range of listeners. Essentially, the meaning of 'authentic' in the Georgian ethno-musical context is presented as performance of the traditional rural repertoire with traditional articulation. However, we think that it is convenient for the criteria of traditional, usual environment to be added to this perspective.
Keywords:
аутентичное / аутентичность / традиционная музыка / грузинская песня / традиционное исполнительство / фольклоризм
Source:
Музикологија / Musicology, 2014, II, 17, 21-43
Publisher:
Belgrade : Institute of Musicology, Serbian Academy of Sciences and Arts