Легат сестара Јанковић у Народној библиотеци Србије
The Janković Sisters' Legacy in the National Library of Serbia
Authors
Прелић, Младена
Contributors
Јовановић, Јелена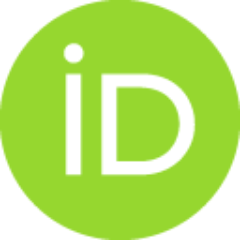 Article (Published version)

Abstract
т Сестре Љубица (1894–1974) и Даница С. Јанковић (1898–1960) биле су веома истакнуте личности свог доба у културном и научном животу Београда и Србије, односно тадашње Југославије, а њихов рад, пре свега у области етнокореологије, био је запажен и значајан и ван граница тадашње земље. Највећи део њиховог легата завештан је тестаментом из 1971. Народној библиотеци Србије, којој је предат 1976. године. Легат обухвата и рукописе других чланова ове изузетне породице, од којих је најпознатији етнолог Тихомир Р. Ђорђевић. Ове, 2014. године, отпочео је рад на стручној и библиотечкој обради овог легата, како би он постао доступан свима који су заинтересовани за истраживања у овој области.
Sisters Ljubica (1894–1974) and Danica (1868–1960) Jankovic were very prominent figures in the cultural and scholarly life of Belgrade, Serbia (Yugoslavia in their time). Their work, primarily ethno-coreological, was considered to be very important by experts worldwide. After the death of Ljubica (the last member of this family) in 1976 and until the present, the sisters' legacy (manuscripts, letters, fieldwork data etc.) is kept in the National library of Serbia. In addition to the materials left by the sisters, the legacy also contains manuscripts by other family members, some of whom were also prominent scholars, including their uncle, Prof. Tihomir R. Djordjevic (1868–1944), one of the founding fathers of Serbian ethnology. Unfortunately, the legacy is still not open to the public. This year, however, work on classifying this important archival material has begun, and, once completed in 2016, it will become available to the public at large. This paper briefly describes t
...
he project, and the legacy itself.
Keywords:
легати / Љубица С. Јанковић (1894–1974) / Даница С. Јанковић (1898–1960) / Народна библиотека Србије
Source:
Музикологија / Musicology, 2014, 17, 273-285
Publisher:
Београд : Музиколошки институт Српске академије наука и уметности
Projects: