Певање уз гусле и музичка индустрија: гусларска извођења на првим грамофонским плочамa (1908−1931/2)
Singing Wiht Gusle Accompaniment and the Music Industry: The First Gramophone Records of Gusle Players' Performances (1908−1931/2)
Authors
Лајић Михајловић, Данка Р.
Ђорђевић Белић, Смиљана Ж.
Contributors
Jovanović, Jelena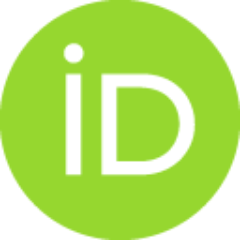 Medić, Ivana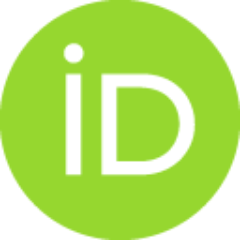 Article (Published version)

Abstract
Полазећи од корпуса грамофонских плоча на 78 обртаја у минути са снимцима гусларских извођења, које су настале у периоду између краја прве (1908) и почетка четврте деценије двадесетог века (1931/32), ауторке указују на могуће правце истраживања тог културног феномена, опредељујући се овом приликом за њихово анализирање као текста у култури и актера у традицији. Грамофонске плоче виде се као наставак традиције "књига за народˮ, али и као иновација, специфичан медиј са (техничко-технолошким) oграничењима, са једне стране, и озбиљним (комуникационим) потенцијалом, са друге. Након назнака о историјско-политичком и социо-културном контексту за који је везано снимање првих плоча у Краљевини СХС, потоњој Краљевини Југославији, пажња се усмерава на грамофонске плоче као културни производ. Кроз разматрање односа према вербалној и музичкој компоненти извођења забележених на плочама показује се да је овај нови медијум традицију истовремено репрезентовао и преобликовао. Улога плоча у преусм
...
еравању традиције певања уз гусле разматра се на нивоу репертоара, стила, статуса извођача, а указује се и на измене у комуникационом моделу. Уочава се да је овај медијум посредовао у промовисању традиције певања уз гусле у градским срединама (и међу тадашњом културном елитом), чиме је несумњиво допринео и њеном опстанку. Истиче се потенцијал грамофонских плоча за различито усмерена проучавања, као и неопходност суштински интердисциплинарних приступа.
The gramophone record industry had developed in the Yugoslav region from the beginning of the 20th century. The paper is based on an analysis of the corpus of 78 rpm records of singing with gusle accompaniment, which were produced between 1908 and 1932. Available recordings highlight the issue of representing both the epic and the gusle playing tradition in this media format and its relationship with "unmediated" live gusle playing practice. Therefore the authors opted to analyze gramophone records as both a text in culture and an actor in tradition. After introductory theoretical and methodological remarks, the authors offer a brief description of the historical, political and socio-cultural context that emphasized epic singing with gusle accompaniment as a representative traditional genre in this area. For that reason it was noteworthy for both western and local production companies which made recordings in the Balkans (Deutsche Grammophon Gesellschaft mbH., Odeon Records,
...
Marsh Laboratories, Inc., Edison Bell Penkala Ltd.). Analysis of the recordings is focused on examination of the way in which gusle players responded to different requirements of the new media (e.g. the insuffcient capacity of a record itself compared to the usual duration of a performance; the reduction of a complex form of artistic communication to an oral, auditory message, while additional forms of non-verbal communication are excluded). Through discussion of the treatment of verbal and musical components of the recorded performances it has been shown that tradition was simultaneously exemplifed and reshaped by this new medium. In addition to the guslars themselves, being already recognized artists in this traditional genre and the acoustic source (the voice accompanied by the gusle), the representative base of the epic tradition comprised traditional (poetic) texts, although modifcations / innovations are recognizable at different levels of verbal content, as well as on the level of music interpretation. On these bases, it is possible to talk about the contribution of new media to the professionalization of guslars' practice and the creation of "stars" among them on the one hand, and the progressive transformation of once-active audience members (in the sense of potentially exchangeable performer / listener positions) into passive buyers and consumers, on the other. It is noted that these, frst gramophone records of guslars had a great role in and impact on the survival of the epic singing tradition, brokering its promotion in urban areas and among the "cultural elite". Finally, in this way they contributed to the strengthening of this tradition in a historical period that brought disintegration of the system of traditional culture and "crisis" of the most of the current classic folklore genres.
Keywords:
традиција / епика / певање уз гусле / музичка индустрија / (старе) грамофонске плоче / плоче на 78 обртаја (у минути)
Source:
Музикологија / Musicology, 2016, 20, 199-222
Publisher:
Београд : Музиколошки институт Српске академије наука и уметности
Projects: