Традиционална музика Призренске Горе у сенци Отоманске империје
Traditional Music of Prizren Gora in the Shadow of the Ottoman Empire
Аутори
Ранковић, Сања
Остала ауторства
Јовановић, Јелена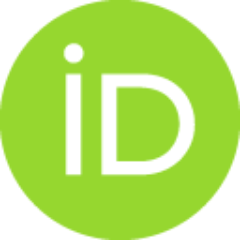 Медић, Ивана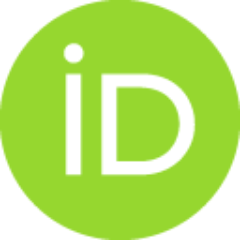 Чланак у часопису (Објављена верзија)

Апстракт
Продор турске империје на Балканско полуострво довео је до исламизације становништва и стварања специфичних културних услова, нарочито код оних заједница које су сачувале и неке навике из периода хришћанства. У области Гора, на обронцима Шар-планине, живи становништво чији говор припада групи словенских језика и које у својој обредно-обичајној пракси светкује исламске и поједине хришћанске празнике: сунет, Бајрам, Божић, Ђурђевдан и друге. У светлу овако специфичних културних околности сложеног идентитета, рад разматра музичкофолклорну грађу Горе кроз контекст и текст. У оквиру сагледавања музичког корпуса разазнају се поједини елементи који упућују на период пре прихватања ислама, као и на сфeру турско-источњачких културних утицаја.
Located at the southernmost part of Kosovo and Metohiјa, on the slopes of the Sharr Mountains, Gora represents a place once inhabited by the Serbian Orthodox population, who converted to Islam under the Turkish occupation of the Balkans. The faith conversion began in the 16th and ended in the 19th century, at which point there had still been some remains of Orthodox churches left on the territory of Gora. The acceptance of the new religion and other values passed on by the Ottoman Empire brought about changes in terms of identity, so, nowadays, inhabitants identify themselves as the Goranci/Gorani people. To this very day, their cultural matrix reflects a combination of musical creations which probably preceded the change of religion as well as those variations established by the Turkish domination. These phenomena can be tracked on the level of both their context and the musical text. The Gorani celebrate Christian holidays (Christmas and St George's Day), and keep those ho
...
lidays that are part of Islamic practice (Sunnah and Bayram). As an example of an older, traditional manner of musical expression, the two-part "aloud" (na glas) singing has a dominant second interval in a narrow tonal ambitus and a free metro-rhythmical organization. This form of singing is usually shaped into octosyllable and it is characterized by text improvisation which happens simultaneously with a certain action. Its interpretation is associated with St George's Day, wedding, Sunnah, and other holidays. Songs that accompany the dance are sung in a heterophonic manner or in unison, accompanied by the tambourine (emic term: daire or def). Unlike the two-part "aloud" singing, performing the songs in unison with the tambourine and dance has wider tonal systems with a periodical case of an excessive second. However, the very emergence of numerous instruments such as the tambourine, kaval, tambura and zurla, shows a considerable Turkish-Eastern influence. This influence is especially noticeable in the Romani "musicking" using zurla, which typically involves a combination of traditional music of different nations, predominantly Turkish and Albanian. Turkish influence tied to instrumental music was conveyed to the vocal singing, particularly to singing songs together with using the tambourine while dancing, as well as to singing to the accompaniment of the tambura. Within these modes of musical performance, asymmetrical rhythms are used, along with the augmented second, which ethnomusicological literature often cites as an element of Oriental culture. By overviewing the Gorani musical practice and the "otherness" in diachrony, it is evident that what was known as otherness in the past now represents an integral part of the identity. The practices established before Islam, as well as those brought by this religion, are manifested in terms of context and text. It is obvious that the Gorani people have created their own musical uniqueness throughout the centuries of cultural turmoil.
Кључне речи:
Гора / оријентални утицаји / ислам / хришћанство / традиционална музика
Извор:
Музикологија / Musicology, 2016, 20, 101-132
Издавач:
Београд : Музиколошки институт Српске академије наука и уметности
Пројекти: