Улазак у Коларчеву задужбину: културна делатност и музичка публика
The Entry to Kolarac Foundation: Cultural Activity and Music Audience
Authors
Хаџибулић, Сабина
Contributors
Јовановић, Јелена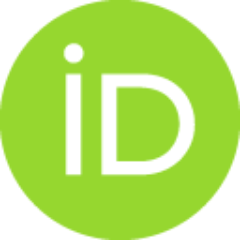 Медић, Ивана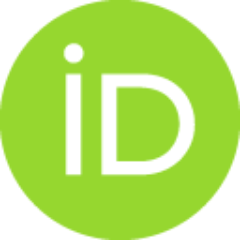 Article (Published version)

Abstract
Неприкосновеној репутацији коју је у читавом региону стекла Задужбина Илије Милосављевића Коларца (позната још и под именом Коларчева задужбина) у Београду (основана 1878. године) допринели су квалитет и разноврсност програма, очување традиције и подстицај за нове идеје у свим доменима уметности и науке. Музичка понуда Коларчеве задужбине жанровски је веома разнолика и богата. Рад је усмерен на анализу профила музичке публике која посећује концерте у Великој дворани кроз приказ њених основних социо-демографских особина и музичких активности.
The Foundation of Ilija Milosavljević Kolarac (also known as Kolarac Foundation; in Serbian: Kolarčeva zadužbina) was established simultaneously with the development of the most important modern cultural institutions in Serbia in the 19th century. The quality and diversity of the program, the ability to recognize important topics in the current time, as well as preservation of the old and encouragement of new ideas in almost all domains of art and science have contributed to its unquestionable reputation throughout the region. However, there have been no significant academic attempts to approach its work analytically and, in particular, its audience. The aim of this paper is to give an overview of the work of Kolarac Foundation by presenting the origin and history of the institution, followed by an analysis of the program of all its activities in the first ten seasons of the new millennium. The central part of the paper is an analysis of its cultural activity in the given per
...
iod. Finally, by using empirical data, the music audience of Great Hall (Velika Dvorana) of Kolarac Foundation is profiled through its basic socio-demographic characteristics and music practices. The music audience mainly consisted of women, highly educated professionals with a high material standard. The share of the oldest and those from 21 to 30 years old is the highest and, at the same time, equal. This audience is authentically fond of music, with no exceptions at all. Its members listen to music on everyday basis, and they were attending concerts in the year before the investigation. They find music to be an inevitable part of their lives, and cannot imagine emotional expression or making friendships without it. Finally, they sincerely like coming to Kolarac Foundation since they find it to be a place that has all the positive treats of a good cultural institution.
Keywords:
Коларчева задужбина / културна делатност / програм / музичка публика
Source:
Музикологија / Musicology, 2016, 21, 157-173
Publisher:
Београд : Музиколошки институт Српске академије наука и уметности