How Music Affects Soundscape: Musical Preferences in Skadarlija
Како музика утиче на звучни пејзаж: о музичким преференцијама у Скадарлији
Authors
Dumnić, Marija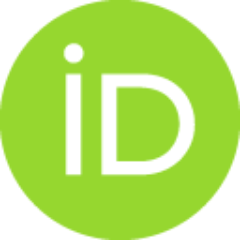 Contributors
Medić, Ivana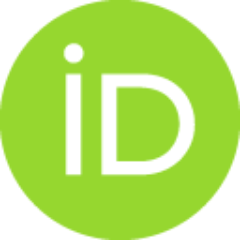 Article (Published version)

Abstract
In this article I analyze musical preferences in the context of tavern performances in Skadarlija, a popular tourist quarter in Belgrade, Serbia, on the basis of ethnographic data collection. I argue that this specific musicscape relies on communicative and affective aspects of particular performances. I pay special attention to the repertoires performed and the way in which they interweave. The aim of this article is to demonstrate how musical preferences influence sound environment, especially in the context of the tourism industry.
У овом раду описана су теоријска промишљања, методе и материјали који су од суштивнског значаја за разумевање звучног пејзажа Скадарлије. У циљу анализирања музичких преференција у скадарлијским кафанама, овде су представљени комуникацијски и афективни аспекти музичких извођења. Материјал прикупљен етнографским истраживањем углавном у сарадњи с музичарима (али и са слушаоцима), коришћен је за анализу музичких преференција која овом приликом тематизује структуру изведеног репертоара. Приказани су музички репертоари и њихова преплитања у контексту кафанског музичког извођења. Пошто је дата комуникацијска поставка погодна за анализу преференција народне музике, овај текст има за циљ и покретање дискусије о том проблему који је маргинализован у (локалној) етномузикологији. Коначно, овај пример показује утицај афективних динамизама на специфичан музички пејзаж Скадарлије, који је у великој мери условљен туристичком индустријом. Закључено је да људи својим музичким личним одаби
...
рима утичу на звучно окружење
Keywords:
musicscape / Skadarlija / Belgrade / musical preferences / folk music / Скадарлија / Београд / музичке преференције / народна музика / музички пејзаж
Source:
Музикологија / Musicology, 2017, I, 22, 75-88
Publisher:
Belgrade : Institute of Musicology, Serbian Academy of Sciences and Arts
Projects:
City Sonic Ecology - Urban Soundscapes of Bern, Ljubljana and Belgrade
Note:
This article was written for the project City Sonic Ecology: Urban Soundscapes of Bern, Ljubljana and Belgrade, financed by the Swiss National Science Foundation (SNSF) within its SCOPES programme (2013–2016). Some parts of research were conducted for the project Serbian Musical Identities Within Local and Global Frameworks: Traditions, Changes, Challenges (No. 177004), financed by the Ministry of Education, Science and Technological Development of the Republic of Serbia.I am grateful to Dr. Ivana Medić, Head of the Belgrade team of the project City Sonic Ecology who supervised this field research.