Траг музике урезан у воску: колекција фонографских снимака из Музиколошког института САНУ
Traces of Мusic Carved in Wax: The Collection of Phonographic Recordings from the Institute of Musicology SASA
Authors
Лајић-Михајловић, Данка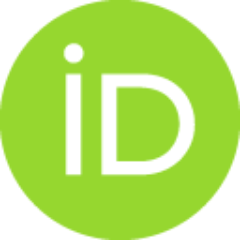 Contributors
Medić, Ivana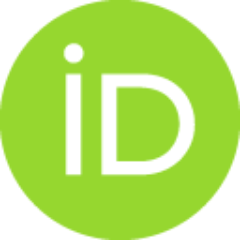 Article (Published version)

Abstract
Фонографски снимци које су на воштаним плочама начинили композитор Коста П. Манојловић и етнолог Добривоје Дробњаковић између 1930. и 1932. године чине најстарију колекцију теренских звучних записа у Србији. Највећи део те колекције чува се у Музиколошком институту САНУ. Дигитализација снимака са ових плоча завршена је 2017. године, чиме је звучни садржај колекције постао реално доступан истраживачима. У овом раду колекција ће бити представљена и анализирана као збирка историјских звучних докумената, као подстицај за савремена етномузиколошка истраживања, али и као прилог проучавању историјата етномузикологије у Србији.
Phonographic recordings made on wax plates by composer Kosta P. Manojlović and ethnologist Borivoje Drobnjaković from 1930 to 1932 represent the oldest collection of feld sound recordings in Serbia. Te biggest part of the collection is preserved at the Institute of Musicology SASA. In 2017 digitalization of the recordings from those plates was completed, which made the sound content of the collection fnally available to researchers. Tis paper presents and analyses the collection as an anthology of historical sound documents, as an incentive for contemporary ethnomusicological research and as an addition to studying the history of ethnomusicology in Serbia. After an elaboration on the prehistory of documentary field recordings of traditional music, it has been pointed to procurement of a phonograph for the Ethnographic Museum in Belgrade in 1930. Tere were two major expeditions, organized in 1931 and 1932 in what was then known as "Southern Serbia", administratively the Var
...
dar Banovina, a province of the Kingdom of Yugoslavia (now Republic of Macedonia and the Autonomous Province of Kosovo and Metohija of the Republic of Serbia). 180 plates were made, less than a third by Drobnjaković, and all the others by Manojlović. Further recordings were suspended due to certain problems with masters printing; even some later atempts of dubbing did not give a complete solution. In 1964 the Institute of Musicology SASA was given an incomplete collection. Today it is comprised of 140 wax plates. It has been pointed that, primarily, traditional secular music was recorded, followed by few examples of church music. Te collection is represented by the acoustic source, performance formation, repertoire, genre, style. Additionally, gender, age and professions of the singers and players were also discussed. It has been pointed to the potentials of the collection and its relevancy for the research of music and identity relation, music and migration relation, for studies of heritage and activities at the feld of preserving traditional music. Given the specifcity of the area from which the collection predominantly originates, it can have a signifcant value for social engagement in overcoming conflicts with music. Finally, the atainability of wax plates now serves as an incentive for reassessing the role of Kosta P. Manojlović in cultural history and research of traditional music in Serbia and in the region.
Keywords:
фонографски снимци / воштане плоче / Коста П. Манојловић / "Јужна Србија" / Вардарска бановина Краљевине Југославијe / phonographic recordings / wax plates / Kosta P. Manojlović / "Southern Serbia" / Vardar Banovina of the Kingdom of Yugoslavia
Source:
Музикологија / Musicology, 2017, 23, 239-258
Publisher:
Београд : Музиколошки институт Српске академије наука и уметности
Funding / projects: