Properties of 3Y-TZP zirconia ceramics with graphene addition obtained by spark plasma sintering
Authors
Obradović, Nina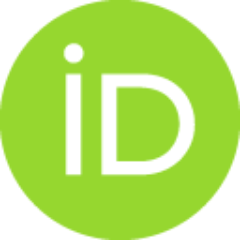 Kern, Frank
Article (Published version)

Abstract
In this study the influence of graphene addition on the microstructure, phase composition, mechanical, and electrical properties of 3Y-TZP ceramics was investigated. Blends of pure 3Y-TZP and with addition of 1 − 4 vol% graphene were prepared by mixing and milling, and they were consolidated by spark plasma sintering (SPS). Addition of 3 vol% graphene is necessary to overcome the percolation threshold and obtain electrically conductive composites. However, rising the graphene contents obstructs sinterability. Hence, flexural strength, Young's modulus, and hardness decrease with increasing the graphene content, and the fracture resistance reaches an intermediate maximum at 2 vol% graphene. Graphene lamellae are oriented orthogonally to the pressing direction. They evidently provide some energy dissipation by crack deflection. TZP-graphene interfaces are very weak. Thus, crack bridging can be neglected. © 2018 Elsevier Ltd and Techna Group S.r.l.
Keywords:
graphene / mechanical properties / SEM / SPS / XRD / zirconia
Source:
Ceramics International, 2018, 44, 14, 16931-16936
Funding / projects:
DAAD scholarship project "Development of materials and manufacturing technologies for electric discharge machinable Zirconia–CNT/Graphene composites"