Сестре Јанковић и Лабанова кинетографија
The Janković sisters and Кinetography Laban
Authors
Ракочевић, Селена
Contributors
Medić, Ivana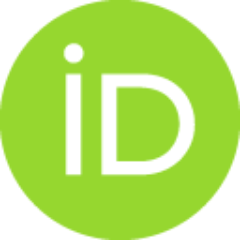 Article (Published version)

Abstract
Циљ овог рада је да се, на основу архивске грађе из Легата сестара Јанковић који је похрањен у Народној библиотеци Србије, критички сагледа однос Љубице и Данице Јанковић према данас светски признатом плесном писму, Лабановој кинетографији. Анализирана архивска грађа обухватаће препис првог издања Лабановог писма под називом Шрифттанц (Schrifttanz) на немачком језику, као и неколико до сада необјављених рукописа Љубице Јанковић. Однос сестара Јанковић према записивању традиционалних плесова, као и према кинетографији Рудолфа Лабана, биће сагледан у контексту ширих процеса развоја етнокореологије, записивања традиционалних плесова, као и историје кинетографије у Европи у првој половини и средином XX века.
Based on the archival material from the Legacy of Sisters Janković, which is stored in the National Library of Serbia, this article critically examines Ljubica and Danica Janković's relation to today's world-renowned dance notation, kinetography Laban. Te analyzed archival material includes the transcript of the frst edition of Laban's notation called Schriftanz in German, as well as several unpublished manuscripts by Ljubica Janković. Even though the Janković sisters were familiar with kinetography Laban, they (especially Ljubica) were its great opponents. Instead of learning and using kinetography Laban, they developed their own dance notation system in early 1930s and used it until Ljubica's death in 1974. In this article, the relationship of the Janković sisters' dance notation to Rudolf Laban's kinetography is considered in the context of the wider processes of development of ethnochoreology, traditional dance notations, as well as the history of kinetography Laban in E
...
urope in the frst half and mid-20th century.
Keywords:
плес / записивање / Љубица и Даница Јанковић / Лабанова кинетографија / dance / notation / Ljubica and Danica Janković / kinetography Laban
Source:
Муизикологија, 2018, 24, 151-172
Publisher:
Београд : Музиколошки институт Српске академије наука и уметности
Projects: