О певничком простору и химнама које су у њему појане. У трагању за појачко-градитељским везама у средњем веку
On тhe Chanting Space аnd Hymns That Were Sung In It. Searching for Chanting-Architectural Connections in the Middle Ages
Authors
Пено, Весна
Обрадовић, Марија
Contributors
Medić, Ivana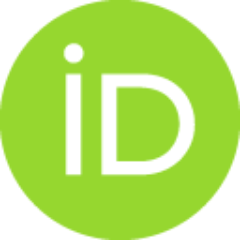 Article (Published version)

Abstract
Новији научни радови у вези с развојем појачке традиције у православној цркви иницирали су проучавање и дефинисање до сада неразјашњених међусобних утицаја српске средњовековне богослужбене музике и сакралне архитектуре моравског стила. Литургичке и музичке промене XIV и XV века до сада нису биле доведене у везу с променама у градитељском обрасцу карактеристичном за тзв. "моравску школу". Ове промене се огледају у додавању певничких апсида у осовини трансепта на већ усвојен облик уписаног крста из претходне епохе, с циљем да се у њих сместе појци. У склопу вишеструких светогорских утицаја, евидентних у многим сегментима српске духовности и културе на прелому два столећа и у првој половини XV века, у раду су сагледане појачке прилике о којима сведоче малобројни, али драгоцени примарни музички извори, посредни историјски показатељи, као и поменуте новине у схемама новоизграђених цркава на српском тлу.
The search for the unexplained interactions of domestic medieval liturgical music and sacred architecture of the Moravian style has not been the subject of interdisciplinary study so far. А reflection on the potential relationg between church chanting and architecture is absent from the largest part of the existing literature on the development of medieval sacral art. Te scarcity of writen historical sources, and especially musical ones, made it particularly difcult to defne the connection between the chanting circumstances and the changes in the architectural form of the late Byzantine period, which is almost a standardized Moravian architectural form. The earliest preserved bilingual – Greek-Slavic neumatic manuscripts, mentioning both the names of the frst famous Serbian medieval composers, and the more or less well known late Byzantine musicians who had actively participated in the earliest religious services of the Serbian Church, confirm that the culmination of the ch
...
anting art in Serbia occured precisely at the turn of the 15th century and then until the fall of Serbia under Turkish rule. Comparing the available data, with a general insight into the migration flows that led to the Byzantinization of Serbian culture in that period, showed that afer the reconciliation of the Serbian Patriarchate and the Patriarchate of Constantinople, in 1374, the world-class building tradition was adopted, which until then was sporadically seen on the Serbian soil. Te architectural form of the Moravian style would become recognizable by the singing apses in the axis of the transept, in the middle of the already adopted form of the inscribed cross from the early 14th century. Within the framework of the overall church, political and cultural transformation that was visible in Serbian society, the chanting practice of the Serbian Church, or more precisely the greater affirmation of the liturgical art and the increase in the number of the chanters, certainly had a share both in acceptance and in theconsistent implementation of the architectural solutions of the Moravian style. Future research should focus on the holistic analysis of the Moravian cultural heritage, in order to map the movement of the known and unknown Serbian Greek melods and determine the scope of their activity. Te existing knowledge of the architectural features of the Moravian sacred buildings will thus receive a signifcant addition, from the liturgical and religious service in which each form of church art is individually represented as part of a much more complex artistic ensemble with which the Kingdom of Heaven on the Earth is iconized.
Keywords:
црквено појање / богослужбене промене / певнице / моравска архитектура / исихазам / Church singing / liturgical changes / chanting space / Moravian architecture / hesychasm
Source:
Музикологија / Musicology, 2017, 23, 145-173
Publisher:
Београд : Музиколошки институт Српске академије наука и уметности
Funding / projects: