Везник "пак" у српском језику
The аrсhaic соnjunction pak ("and, but" in the Serbіаn languаgе
Authors
Марковић, Александра М.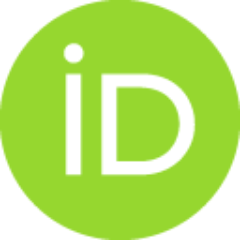 Article (Published version)

,
Институт за српски језик САНУ
Abstract
У раду се анализира застарели везник "пак" са семантичког и синтаксичког становишта и даје се пример лексикографске обраде ове функционалне речи. Ова лексема пореди се с везником "а", који има сличан семантички садржај. Полазећи од чињенице да је од супротног везника "пак" настао саставни везник "па", разматра се однос између саставности и супротности.
In this paper the author presents a semantico-syntactic analysis of the conjunction pak ("and/but") in the Serbian language. There are two aims of this paper: the first one is to make a full and systematic description of the lexeme in question in the process of compiling The SANU Dictionary of the Serbo-Croatian Literary and Vernacular Language. The second is an attempt to determine the nature of the relationship between copulative and adversative meaning and also between some copulative and adversative conjunctions. The motivation for this kind of research the author has found in the fact the copulative Serbian conjunction pa has been derived from the archaic adversative conjunction pak. The conclusion is that seemingly quite disparate meanings, such as copulative and adversative meanings, are often very close and intertwined.
Keywords:
везник "пак" / conjunction 'pak' / лексикографија / семантика / синтакса / копулативност / адверзативност / конверзија / српски језик / корпус / lexicography / semantics / syntax / copulative / adversative / conversion / Serbian language / corpora
Source:
Наш језик, 2010, 41, 3-4, 85-97
Publisher:
Београд : Институт за српски језик САНУ
Funding / projects: