Мјузикл у Србији у новом миленијуму: смернице, домети, изазови
Musicals in Serbia in the New Millenium: Strategies, Achievements, Challenges
Authors
Медић, Ивана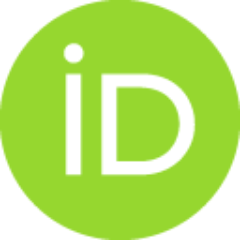 Јанковић Бегуш, Јелена
Contributors
Јовановић, Зоран Т.
Book part (Published version)

Abstract
Централна теза овог рада јесте да је мјузикл од почетка XXI века најекспониранији позоришни жанр у Србији. Носилац експанзије јесте београдско Позориште на Теразијама, у којем се од 2001. уочава планирана стратегија развоја "бродвејског" мјузикла. Интересовање за мјузикл уочљиво је и изван престонице, те су се позоришта широм Србије упустила у "освајање" ове позоришне форме. Након кратког прегледа историјата мјузикла у Србији пре 2000. године, прелазимо на дефинисање мјузикла, али и сродних театарских форми (које се често погрешно називају мјузиклима); затим, разматрамо тренутне домете српског мјузикла и указујемо на најважније проблеме са којима се суочавају глумци, редитељи и продуценти. Напокон, анализирамо три репрезентативна примера српских мјузикала – Зона Замфирова (р. Кокан Младеновић, Позориште на Теразијама), Главо луда (р. Никола Булатовић, Позориште на Теразијама) и Отац на службеном путу (р. Оливер Фрљић, Атеље 212).
This paper deals with the sudden increase in popularity of the genre of musical in Serbia since 2000. We argue that, since the beginning of the new millennium, this often underrated theatrical genre has been steadily on the rise, both in terms of quality and quantity. This trend was initiated by the Terazije Theater in Belgrade, where one may notice a well-defined strategy of developing and promoting the so-called "Broadway musical", including its most complex subgenre "book musical". Efforts have been made both to "import" successful foreign productions and to implement what has been learned and develop a specifically Serbian brand of musical. Aside from the Terazije Theater and other theaters in Belgrade, efforts to produce and perform musicals have also been noticeable in other theaters all over Serbia. After sketching out a brief history of musicals in Serbia before 2000, we attempt to define various types of musicals, but also to differentiate between musicals and other similar bu
...
t different theatrical forms which do not satisfy the criteria to bear this label. Moreover, we discuss the current stage of development of Serbian musical and its achievements, but also point to the most relevant problems faced by actors, directors and producers working in the field of musical theater. Finally, we analyse three representative examples of successful Serbian musicals - Zona Zamfirova (directed by Kokan Mladenović, Terazije Theater), Crazy Head (directed by Nikola Bulatović, Terazije Theater) and When Father Was Away on Business (directed by Oliver Frljić, Atelje 212).
Keywords:
musical / review / Broadway / Serbia / 21st century / theatre / мјузикл / прикази / Бродвеј / Србија / XXI век / позориште
Source:
Зборник Матице српске за сценске уметности и музику, 2013, 49, 133-151
Projects: