Festival srpskog podzemlja: muzička scena "u malom"
Authors
Radovanović, Bojana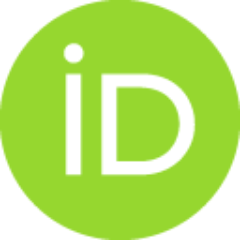 Article (Published version)

Abstract
Festival srpskog podzemlja je manifestacija posvećena "ekstremnim" muzičkim žanrovima (metal, hardkor, pank i njihovi podžanrovi) koja se u poslednjih nekoliko godina održava u Beogradu. U ovom radu nastojaću da pokažem na koji nači se ovaj festival može posmatrati i analizirati kao muzička scena "u malom", uzevši u obzir to da njegov program, osim muzičkog i izvođačkog aspekta, podrazumeva sabi-ranje svih činilaca jedne scene – organizatora, novinara, fotografa, umetnika, izdavača, pisaca, publike – na istom mestu. Kako bih to učinila, bliže ću odrediti pojmove kao što su "muzička scena", "ekstremni muzički žanrovi", te underground, odnosno, "podze-mlje", oslanjajući se prvenstveno na nalaze Kita Kan Herisa. Analiza Festivala srpskog podzemlja kao scene zasnovana je na teorijskim postavkama intenziteta, konceptualnih ograničenja i uticaja festivala koje su izveli Timoti Daud, Katlin Lidl i Džena Nelson. Razumevajući ovaj festival kao jedan mogući model tog mehanizma, c
...
ilj mog rada je doprinos boljem razumevanju modusa funkcionisanja domaće underground scene i nje-nog mesta u savremenom kontekstu.
Serbian Underground Festival is a manifestation devoted to "extreme" music genres (metal, hardcore, punk and their subgenres), which is being held in Belgrade in the last few years. In this paper, I will try to show how this festival can be observed and analyzed as the music scene "in a small", considering that its program, apart from the musical/performing aspect, involves ingathering of all the elements of the scene – organizers, journalists, photographers, artists, publishers, writers, audience – at the same place. To do this, I will more closely define terms such as "music scene", "extreme music genres", and underground, that is, "underworld", relying primarily on the findings of Keith Kahn Harris. The analysis of the Serbian Underground Festival as a scene is based on theoretical assumptions of intensity, conceptual limitations and influences of the festivals performed by Timothy Dowd, Kathleen Liddle and Jenna Nelson. Understanding thi
...
s festival as the one possible model of this mechanism, the goal of my paper is the contribution to a better understanding of the functioning modus on domestic underground scene and its place in a contemporary context.
Le Festival de l'underground serbe est une manifestation consacrée à des genres musicaux « extrêmes » (métal, hardcore, punk et leurs sous-genres), qui se tient à Belgrade depuis quelques années. Dans cet article je m'efforcerai de montrer de quelle manière il est possible d'observer et d'analyser ce festival comme une scène musicale « en petit format », compte tenu du fait que son programme, l'aspect musical/exécutant mis à part, englobe l'addition de tous les facteurs d'une scène – organisateurs, journalistes, photographes, artistes, éditeurs, écrivains, public – au même endroit. Pour ce faire, je vais définir de plus près les notions comme « scène musicale »,« genres musicaux extrêmes », puis celle d'underground, c'est-à-dire« sous-terrain », en m'appuyant principalement sur les constats de Keith Khan Harris. L'analyse du festival de l'underground serbe en tant que scène est basée sur les concepts théoriques de l'intensité, des li
...
mitations conceptuelles et de l'influence des festivals émis par Timothy Dowd, Kathleen Liddle et Jenna Nelson. En comprenant ce festival comme un modèle pos-sible de ce mécanisme, l'objectif de mon travail est de contribuer à une meilleure compréhension du mode de fonctionnement de la scène underground locale et de sa place dans le contexte contemporain.
Keywords:
festival / muzička scena / ekstremni muzički žanrovi / festival srpskog podzemlja / underground scena / music scene / extreme music genres / serbian underground festival / underground scene / scène musicale / genres musicaux extrêmes / le Festival underground serbe / scène underground
Source:
Етноантрополошки проблеми / Issues in Ethnology and Anthropology, 2018, 13, 2, 439-450
Publisher:
Београд : Филозофски факултет - Одељење за етнологију и антропологију
Note:
Skraćena verzija ovog teksta izložena je na nacionalnom skupu "Antropologija muzike" na Filozofskom fakultetu u Beogradu 23. marta 2018. godine.
Related items
Showing items related by title, author, creator and subject.
Radovanović, Bojana

(Beograd : Filozofski fakultet, Institut za etnologiju i antropologiju,

2018

)

Ђедовић, Дајана

(Београд : Српска академија наука и уметности,

2018

)

Маринковић, Милош

(Београд : Завод за проучавање културног развитка,

2019

)