Трагом незабележених црквених мелодија из времена туркократије
On the Trace of Unnoted Church Melodies From the Time of Turkocraty
Authors
Пено, Весна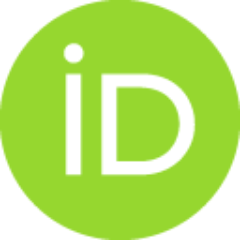 Book part (Published version)

Abstract
Преглед садржаја и структуре богослужбених ненотираних зборника из времена туркократије, за које се с правом може претпоставити да су у недостатку нотираних појачких књига коришћени у певничкој пракси, један је од начина да се, макар и делимично, реконструише српска црквенопојачка традиција. У раду су обрађени псалтири с последовањем, тропарници, богородичници, акатисници и каноникони, из свих доступних библиотечких фондова.
Although Greek manuscript funds from the time of Turkocraty have a significant number of musical manuscripts preserved, some of which are master pieces of calligraphy, there are no whole noted chanting books in the Slavic language nor the ones that can be connected with Serbian chanters. During the Osman rule, most of all during the first century of the rule, books were the first to be destroyed. However, in mid 16th century there were almost no Serbian monasteries which did not have a scriptory where, at least to some extent, books were copied. The traces on the chanting practice, more precisely songs that chanters wrote and chanted at services, are found in versologies and irmologies (which I dealt with in a separate study), psaltiri s posledovanjem, bogorodičnici, troparnici i, u manjoj meri, akatisnici i kanonikoni. The review of the said collections from most of the available library funds has established that their content and structure were changeable during the 16th c
...
entury and in the 17th and 18th centuries, in accordance with the rising needs of the church, a certain model became established according to which these unnoted yet certainly chanting manuscripts were copied.
Keywords:
црквено појање / богослужбене књиге / рукопис / псалтир / тропарник / богородичник / акатисник / каноникон / church chanting / service books / manuscript / psaltir / troparnik / bogorodičnik / akatisnik / kanonikon
Source:
Зборник Матице српске за сценске уметности и музику, 2014, 50, 215-222
Funding / projects: