Electrodeposition of Ni-Mo alloy coatings and their characterization as cathodes for hydrogen evolution in sodium hydroxide solution
Authors
Krstajić, Nedeljko
Jović, Vladimir D.
Gajić Krstajić, Ljiljana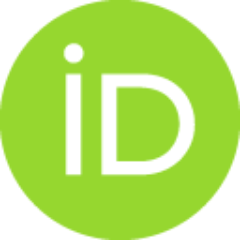 Jović, Borka M.
Antozzi, A. L.
Martelli, G. N.
Article (Published version)

Abstract
The hydrogen evolution reaction on the electrodeposited Ni-Mo alloy coatings, as well as their electrochemical properties in the NaOH solutions, have been investigated by the polarization measurements, cyclic voltammetry and EIS technique. It was shown that the Ni-Mo alloy coatings electrodeposited from the pyrophosphate-sodium bicarbonate bath possess high catalytic activity for hydrogen evolution in the NaOH solutions. Their stability in the 1 M NaOH at 25 °C under the condition of the reverse polarization was shown to be very good, while in the 33% NaOH at 85 °C (conditions of the industrial electrolysis) the electrodeposited Ni-Mo alloy coatings exhibited also high catalytic activity, but low stability, as a consequence of a deterioration of the alloy coatings. © 2008 International Association for Hydrogen Energy.
Keywords:
coatings / EIS measurements / electrodeposition / hydrogen evolution / Ni-Mo alloy / stability
Source:
International Journal of Hydrogen Energy, 2008, 33, 14, 3676-3687
Funding / projects: