From Myth to Reality: Stevan Stojanović Mokranjac and Serbian Church Music
Authors
Peno, Vesna
Vesić, Ivana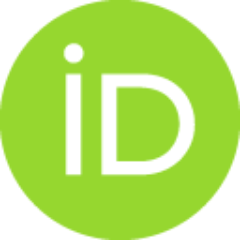 Article (Published version)

Abstract
V prispevku se bomo osredotočili na zgodovinsko rekonstrukcijo dela Stevana Stojanovića Mokranjca na področju melografije (melography) in peda-gogike srbskih cerkvenih napevov. O prestižnem statusu, ki ga je kot melograf (melographer) in strokovnjak za srbske cerkvene napeve pridobil tako v očeh svojih sodobnikih kot pri današnjih muzikologih in zgodovinarjih glasbe, je redko kdo podvomil ali ga obravnaval objektivno, zato sva se odločili ponovno pretresti nekaj prevladujočih interpretacij njegovih dejavnostih na tem področju. V ta namen sva temeljito raziskali arhivske vire in tisk od konca 19. stoletja naprej, pri čemer sva želeli kritično proučiti Mokranjčevo vlogo pri populari-zaciji konceptov karlovškega in beograjskega sloga cerkvenega petja, njegove poskuse zapisovanja enoglasnih cerkvenih napevov, nazadnje pa še njegov pristop k poučevanju cerkvenega petja na Semenišču Sv. Save. Poudarili bova neskladje med ustvarjeno podobo Mokranjca kot nesporne avtori-tete na tem področju in
...
zgodovinskimi podatki, ki kažejo na pomen, ki ga je imel njegov simbolni (in socialni) kapital v procesu pridobivanja širokega pripoznanja.
In this paper, we will focus on the historical recon-struction of Stevan Stojanović Mokranjac's work in the field of melography and pedagogy of Serbian church chant. Since the prestigious status he rea-ched among his contemporaries, as well as musi-cologists and music historians of the recent past, both as a melographer and expert in Serbian church chant of his time, has rarely been questioned or objectively approached, we decided to reconsider some of the dominant interpretations of his activi-ties in this domain. For that purpose, we conducted a thorough research of archival resources and press material from the late 19th century onward aiming at a critical examination of Mokranjac's role in the popularization of concepts of the Karlovac and Belgrade church chant styles, his undertakings in the documentation of monophonic church chants, and, finally, his approach to the teaching of chant singing in Saint Sava's Seminary. We will underline the discrepancy between the created image of
...
Mokranjac as an indisputable authority in the field and historical data, which point to the significance of his symbolic (and social) capital in the process of gaining broader recognition.
Keywords:
Stevan Stojanović Mokranjac / cerkveno petje / melografija / pedagogika / Octoechos / church chanting / melography / pedagogy
Source:
Musicological Annual, 2018, 54, 1, 49-58
Publisher:
Ljubljana : Oddelek za muzikologijo Filozofske fakultete Univerze v Ljubljani
Funding / projects: