Influence of rare-earth dopants on barium titanate ceramics microstructure and corresponding electrical properties
Authors
Mitić, Vojislav V.
Nikolić, Zoran S.
Pavlović, Vladimir B.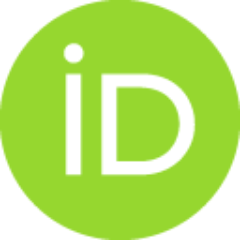 Paunović, Vesna
Miljković, Miroslav
Jordović, Branka
Živković, Ljiljana
Article (Published version)

Abstract
In this article, ytterbium and erbium oxides are used as doping materials for barium titanate (BaTiO3) materials. The amphoteric behavior of these rare-earth ions leads to the increase of dielectric permittivity and decrease of dielectric losses. BaTiO3 ceramics doped with 0.01-0.5 wt% of Yb2O3 and Er2O3 were prepared by conventional solid-state procedure and sintered at 1320°C for 4 h. In BaTiO3 doped with a low content of rare-earth ions (0.01 wt%) the grain size ranged between 10 and 25 μm. With the higher dopant concentration of 0.5 wt%, the abnormal grain growth is inhibited and the grain size ranged between 2 and 10 μm. The measurements of capacitance and dielectric losses as a function of frequency and temperature have been carried out in order to correlate the microstructure and dielectric properties of doped BaTiO 3 ceramics. The temperature dependence of the dielectric constant as a function of dopant amount has been investigated. © 2009 The American Ceramic Society.
Keywords:
ytterbium oxides / erbium oxides / doping materials / barium titanate
Source:
Journal of the American Ceramic Society, 2010, 93, 1, 132-137
Funding / projects: