Izdanja ozbiljne muzike u PGP-RTB/PGP-RTS-u: licencna izdanja
Editions of Classical Music in PGP-RTB/PGP-RTS: licensed editions
Authors
Maglov, Marija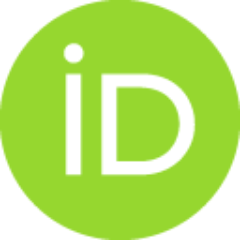 Contributors
Жунић, Драган
Ђурђановић, Миомира М.
Conference object (Published version)

Abstract
U ovom radu predstavljaju se licencna izdanja ozbiljne muzike, objavljena u PGP-RTB-u, odnosno, PGP-RTS-u i predlaže se njihova podela prema načinu na koji su dela ozbiljne muzike na njima zastupljena. Pri toj podeli, ima se u vidu da li su u sadržaj ploča uključene višestavačne kompozicije ili odabrani stavovi i segmenti obimnijih dela. Takođe, uzete su u obzir informacije sa omota ploča, poput naslova izdanja, ali i toga šta je u "prvom planu": kompozicija ili izvođač. Podela izdanja dovedena je, potom, u vezu sa tipologijom slušalaca koju predlaže Teodor Adorno.
In this paper, licensed editions of classical music published in PGP-RTB, ie, PGP-RTS are presented, and their classification is proposed, due to the manner in which the works of classical music were presented on these records. This classification takes into consideration whether the records content included the composition with more movements or just the specific movements and parts of more comprehensive works. It is also taken into account the information from the cover plates, such as the released titles, and what was their foreground: a composition or a performer. The classification of the editions is, then, brought into connection with the listeners' typology proposed by Theodor Adorno.
Keywords:
ПГП-РТБ Продукција грамофонских плоча Радио телевизије Београд / ПГП РТС Продукција грамофонских плоча Радио телевизије Србије / уметничка музика / лиценцна издања / типови слушалаца / Теодор Адорно / PGP RTB Production of gramophone records of Radio Television Belgrade / PGP RTS Production of gramophone records of Radio Television of Serbia / classical music / licensed editions / typology of listeners / Theodor Adorno
Source:
Уметност и култура данас: зборник радова са научног скупа, 2014, 311-319
Publisher:
Ниш : Универзитет у Нишу, Факултет уметности у Нишу
Note:
Први национални научни скуп са међународним учешћем Балкан Арт Форум 2013 (БАРТФ 2013)