Опера Симонида Станојла Рајичића као синтеза ауторових композиционих стремљења
Opera Simonida by Stanojlo Rajičić as a Synthesis of Composer's Creative Strivings
Authors
Маглов, Марија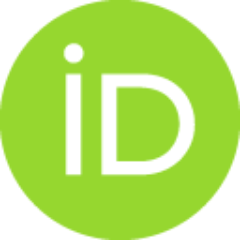 Contributors
Масникоса, Марија
Book part (Published version)

Abstract
Опера Симонида Станојла Рајичића у овом раду се сагледава као синтеза композиционих стремљења која је њен аутор испољио у оквиру свог стваралачког пута, али и као синтеза различитих искустава која су досегнута на пољу музичке сцене у оквиру музике у Србији/Југославији до појаве ове опере. У раду је прво сагледано композиторово деловање до почетка рада на опери, потом сама опера и процес њеног настанка, при чему се као значајна истиче улога претходника на пољу музичке сцене, попут Петра Коњовића. На крају су укратко представљена естетичка струјања, иницирана актуелном друштвено-политичком климом, која су, у крајњој линији, представљала неопходне услове за остваривање поменуте синтезе.
The goal of this paper is to consider the importance of the opera Simonida by Stanojlo Rajičić in the musical scene of its time and also in the history of classical music in Serbia/Yugoslavia. After its premiere in Sarajevo in 1957 (in the first of many versions which are mentioned in the paper), the opera was put on the repertoire of the National Theatre in Belgrade. This happened in the year of institution's jubilee (1968), when the first performed Serbian opera, Na Uranku by Stanislav Binički, was also included in the celebration, which underlined Simonida's symbolic importance. The thesis that I argue in the paper is the following: opera Simonida represents the synthesis of different compositional strivings in its author's opus, but also in the total musical output in Serbia/Yugoslavia until that moment, which was possible because of the aesthetic directions formed in the topical societal and political atmosphere of that time. Stanojlo Rajičić's strivings included interest for radi
...
cal musical language in his Prague years, after which followed calming down in the war years, and then finding of the new means of expression, which are generally recognized as belonging to the neoromanticism. Genesis of the opera was examined, with the mentions of the problems with libretto and the key role of the librettist Josip Kulundžić. Also, some notions on the Rajičić's belongings to the same trajectory of the Slavic musical realism, close to Mussorgsky and Konjović have been made. Finally, closing remarks of the paper consider context in which opera was conceived and performed.
Keywords:
Станојло Рајичић / Симонида / опера / синтеза / неоромантизам / Stanojlo Rajičić / Simonida / opera / synthesis / neoromanticism
Source:
Музички идентитети и европска перспектива: Интердисциплинарни приступ, 2016, 117-130
Publisher:
Београд : Катедра за музикологију, Факултет музичке уметности
Note:
Музиколошке студије. Електронска издања. Зборници радова студената музикологије св. 6/2016 Студија случаја писана у оквиру предмета Музикологија – Музички идентитети и европска перспектива: интердисциплинарни приступ, под менторством ред. проф. др Соње Маринковић, академске 2014/15. године.