Хришћани као сведоци чина (şuhud ul-hal) на кадијским судовима у Османском царству
Authors
Крешић, Огњен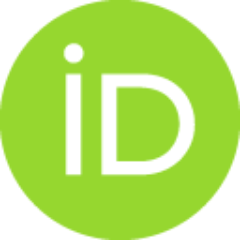 Article (Published version)

Abstract
У судском поступку на кадијским судовима постојале су две врсте сведока: сведоци који су давали изјаве о самом случају који је разматран и сведоци чина. Друга врста сведока није учествовала у самом процесу, већ је својим присуством давала легитимност раду суда. Поред муслимана и хришћани су могли да обављају ову дужност, у случајевима када су у парници учествовали хришћани. То су могле бити особе од угледа у локалној заједници, како световна тако и црквена лица, али и особе које су на неки начин биле повезане са случајем о коме се расправљало.
The kadi courts were among the most important institutions in the Ottoman Empire, with both administrative and judicial responsibilities. Every subject of the Ottoman Sultan, Muslim or non-Muslim, had a right to approach kadi in order to solve a variety of issues. The aim of this paper is to analyze the participation of Christians in the work of the courts as a specific kind of witnesses. Namely, beside the "ordinary" witnesses in a case, in the Islamic tradition there was another kind of witnesses – instrumental witnesses or witnesses of the judiciary act (şuhud ul-hal). Their names were recorded at the end of any document issued by judge and their role was to guarantee the validity of the judiciary process. If one or both litigants were Christians, their coreligionists could also be recorded among the şuhud ul-hal. Sometimes, they were personally connected to the case, for example as neighbors. In other cases they were chosen among local notables, both clerical and lay. Beside formal
...
, the institution of the şuhud ul-hal had its practical importance in the functioning of the judicial courts, mainly as one of the much needed connections between a kadi, appointed by the central government, and the local community. As the religious heterogeneity was a widespread characteristic of the Ottoman society, the presence of the Christians among the members of the şuhud ul-hal was a kind of adaptation of the traditional Islamic institutions to the realities existing in the Ottoman lands.
Keywords:
Османско царство / хришћани / кадијски судови / сведоци / сведоци чина / зимије / Ottoman Empire / Christians / kadi courts / witnesses of the judiciary act / zimmis
Source:
Зборник Матице српске за историју, 2014, 89, 23-34
Funding / projects: