Петровићев санџак
Authors
Крешић, Огњен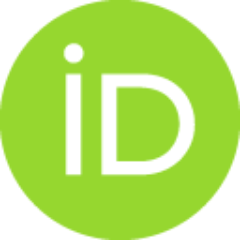 Article (Published version)

Abstract
По оснивању Будимског беглербеглука, 1541. године, Османлије су источне делове Краљевине Угарске предали као вазалну државу Јовану Жигмунду Запољи. Међутим, на југо-западу те територије, са седиштем у Темишвару, власт је задржао српски племић Петар Петровић. Тема овог рада су односи Петра Петровића са османским властима, као и његова улога у османско-угарским односима.
After the death of Hungarian King János Szapolyai the Ottomans annexed vast parts of the Kingdom of Hungary and organized, in 1541, the Beylerbeyilik of Buda. After that, the eastern parts of former Hungarian Kingdom were given as a vassal state to king's son János Zsigmond Szapolyai. At the same time, territory around the city of Temesvár was confirmed as a possession of Petar Petrović, an aristocrat of Serbian origin and János Szapolyai's relative. His authority spread over the lands from river Tisa in the West to Karánsebes County in the East, and north from Danube in the South to city of Lippa in the North. In the Ottoman sources this territory was named as Petrović's Sancak (Petrovik sancağı). Nevertheless, during Petrović's rule this territory was not organized as an Ottoman sancak. Petrović had most of the obligations that were characteristic for the other Ottoman vassals. He had to provide food for the Ottoman army and to inform the Porte about the activities of ot
...
her Ottoman vassals in the region, as well as the Ottoman enemies. On the other hand, Petrović still had prominent role in the political events of the Szapolyai's land. During 1540's and early 1550's he successfully kept balance between his loyalty and obligations towards the Ottoman Sultan and his position among the Hungarian nobility.
Keywords:
The Ottoman Empire / Hungary / Transylvania / Petar Petrović / Petrović's Sancak
Source:
Историјски часопис, 2012, 61, 129-143
Publisher:
Београд : Историјски институт
Funding / projects: