Serbian cultural and singing treasure of Upper Banat
Srpsko kulturno i pevačko nasleđe Gornjeg Banata u Rumuniji
Authors
Jovanović, Jelena Lj.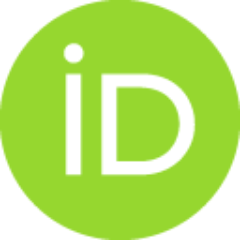 Article (Published version)
Abstract
Turbulent historical events and a very complex cultural and social situation had brought to the fact that, in the course of many centuries, autochthonous singing practice of Serbs in the Romanian Upper Banat adopted many influences from the Mid-European or West-European musical culture. Interdisciplinary approach to the very heterogenous material collected from the terrain enables use to analyse the variety if the social and cultural-historical occasions which have left their trace on the musical discourse of Serbs from these area. An ethnomusicological analyse demonstrates parallel existence and penetration of different musical layers: from the oldest, autochthonous relicts, to the elements which have been directly taken from the European musical tradition.
Burne istorijske prilike i izuzetno složena kulturna i društvena situacija dovele su do toga da autohtona pevačka tradicija Srba u Gornjem Banatu u Rumuniji tokom vekova primi veoma mnogo uticaja srednjoevropske, odnosno, zapadnoevropske muzičke kulture. Interdisciplinarni pristup veoma heterogenoj građi sa ovog terena omogućuje sagledavanje mnoštva društvenih i kulturno-istorijskih prilika koje su se odrazile na muzički jezik Srba ovog kraja. Etnomuzikološka analiza pokazuje paralelno postojanje i prožimanje različitih muzičkih slojeva od najstarijih, autohtonih relikata, do elemenata koji su direktno preuzeti iz evropske muzičke tradicije.
Keywords:
Banat / Temisoara / Serbs in Romania / cultural patterns / autohtonous / acculturation / Banat / Temišvar / Srbi u Rumuniji / kulturni modeli / autohtono / akulturacija
Source:
Muzički talas, 2003, 10, 32-33, 34-57