Номинација симбола "@" (ет) у савременом српском језику
Authors
Новокмет, Слободан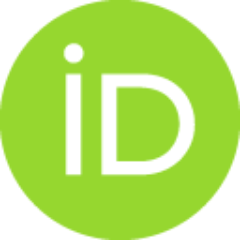 Article (Published version)

,
Филолошки факултет Универзитета у Београду
Abstract
Предмет овог рада је номинација компјутерског симбола "@" у српској говорној средини. Циљ рада је да увидом у анкету о најчешћим називима за овај симбол, у којој је учествовало 280 испитаника, утврдимо у ком смеру је ишао процес номинације овог термина и какав је статус његових различитих назива у терминосистему компјутерске науке, какав је њихов структруни и мотивацијиски састав и које су им функционално-стилске вредности. The subject of our paper is nomination of at (@) computer symbol in contemporary Serbian language. The main source of our research and analysis is a survey in which 280 people took part. One of the main goals of our paper is to determine what is the status of various names for this symbol of modern electronic communication in computer terminology system and what is the structure and motivation for these lexical units. One of the goals is to establish a classification of names for symbol @, regardless of the peculiar features of various functional styles in Serbian
...
language, such as casual, non-formal, scientific ect.
Keywords:
симбол ет / термин / терминологија информационих технологија / метафора / анкета
Source:
Научни састанак слависта у Вукове дане, 2017, 46, 1, 377-388
Publisher:
Београд : Филолошки факултет
Projects:
Note:
UDC 811.163.41'373.46:004