Strateški pristupi, obrasci i odluke u upravljanju zemljištem i planiranje razvoja transporta
Strategic approaches, patterns and land use management decisions and transport development planning
Authors
Kopčić, Katarina
Doljak, Dejan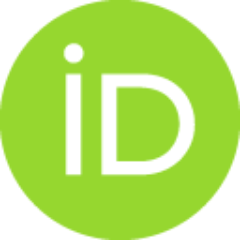 Perić, Marija
Contributors
Đorđević, Dejan
Đorđević, Aleksandar
Conference object (Published version)

Abstract
Veza između planiranja transporta i upravljanja zemljištem je fundamentalni koncept u planiranju razvoja transporta i njegovih politika, od lokalnog pa sve do evropskog nivoa. Svaka promena u načinu upravljanja zemljištem implicira i promene u planiranju transporta i vice versa4, tj. poduhvati i pristupi u planiranju razvoja transporta u jednoj su kompleksnoj interakciji sa aktivnostima upravljanja zemljištem, pa se kao takvi moraju posmatrati kao jedinstvo. Poboljšanjem infrastrukture, lokalne samouprave pokušavaju da ostvare bolju dostupnost i mobilnost ka svojim teritorijama, ali sve ovo iziskuje veće i intenzivnije korišćenje zemljišta. Donošenje odluka u upravljanju i korišćenju zemljišta koje utiču na planiranje razvoja transporta, rezultuju ekonomskim, socijalnim i uticajima na životnu sredinu. Određeni obrasci i pristupi u korišćenju i upravljanju zemljištem koji utiču na planiranje razvoja transporta imaju nameru da izazovu širenje gradova, dok drugi podržavaju komp
...
aktniji i pametniji razvoj istih. Stoga, ovaj rad nastoji da prikaže uticaj i vezu između određenih strateških pristupa, obrazaca i odluka po pitanju upravljanja zemljištem i planiranja razvoja transporta, koji mogu biti primenjeni u Srbiji.
Link between transport planning and land use represents fundamental concept in transport development planning and its policies, from local up to the European level. Every change in the way of land management implies changes in transport planning and vice versa, i.e. ventures and approaches in transport development planning are in one complex interaction with the land management activities, and therefore as such they must be considered as a unity. With the infrastructure development, local governments are trying to achieve better accessibility and mobility to all territories, but all of this requires a larger and more intensive land use. Decision-making in land use and land management that influences transport development planning, results in economic, social and environmental impacts. Certain patterns and approaches in land use and land management that influence transport development planning, have intention to cause urban sprawl, while others support more compact and develop
...
ment of smart cities. Therefore, this paper tends to show the influence and the link between certain strategic approaches, patterns and decisions in terms of land use management and transport development planning, that can be applied in Serbia.
Keywords:
upravljanje zemljištem / strateški pristupi / obrasci / donošenje odluka / širenje i pametan rast gradova / planiranje razvoja transporta / Srbija / land use management / strategic principles / patterns / decision-making / urban sprawl and smart growth / transport development planning / Serbia
Source:
[Upravljanje zemljištem] : zbornik radova mladih istraživača / Peti naučno-stručni skup sa međunarodnim učešćem Lokalna samouprava u planiranju i uređenju prostora i naselja, 2014, 61-67
Publisher:
Beograd: Asocijacija prostornih planera Srbije; Geografski fakultet
Funding / projects: