Planiranje solarnih parkova – iskustva Nemačke i Srbije
Planning aspects of solar parks – experience of Germany and Serbia
Authors
Doljak, Dejan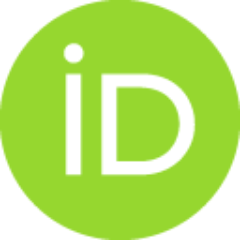 Dedić, Aleksandar
Milenković, Milan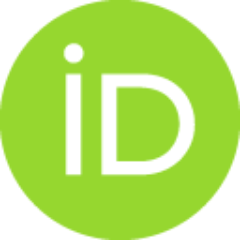 Contributors
Stević, Zoran
Conference object (Published version)

Abstract
Solarna energija predstavlja čist, besplatan i praktično neograničen izvor energije. Tehnička i tehnološka rešenja kojima trenutno raspolažemo dovoljna su da se prikupi mnogo više elektične energije, od one koju trošimo. Solarni parkovi, odnosno fotonaponske elektrane su postrojenja namenjena za proizvodnju velike količine električne energije koja se, uglavnom, isporučuje u elektro mrežu. Za razliku od solarnih sistema koji koncentrišu sunčeve zrake, fotonaponske elektrane, pored direktnog koriste i difuzno zračenje, kao važan izvor energije za oblasti na većim geografskim širinama. Stoga, ne začuđuje činjenica da je Nemačka među prvim zemljama u svetu po proizvodnji električne energije dobijene od Sunca sa instalisanim fotonaponskim kapacitetom od 39,7 GW. Iako je potencijal globalnog zračenja u Srbiji oko 30% veći od Nemačke, ukupan fotonaponski kapacitet, od svega 10 MW, je neuporedivo manji. Troškove koje iziskuje eksploatacija solarne energije, mogu se lakše prevazići
...
uz dobro osmišljene mere i instrumente. U ovom radu je prikazano nekoliko uspešnih projekata u Nemačkoj, poput solarnog parka Finstervalsde, koji mogu obezbediti bolju osnovu za planiranje sličnih projekata u Srbiji. Suština ovog rada je da pruži uvid u dosadašnje rezultate Srbije na polju solarne energije, kao i da odgovore na pitanja koja se tiču održivog planiranja solarnih parkova.
Solar energy is a clean, free and virtually unlimited source of energy. Technical and technological solutions that are available right now are sufficient to collect much more electrical energy than we consume. Solar parks or photovoltaic power plants are facilities that produced large amounts of electricity which is mainly supplied to the electrical network. Unlike concentrated solar power systems, photovoltaic power station apart from direct radiation is using diffuse radiation, as an important source of energy for areas at higher latitudes. Therefore, it is not surprising that Germany is top-rated country in the world by production of electricity from the sun, with an installed PV capacity of 39.7 GW. Although the potential of global solar radiation in Serbia is about 30% greater than Germany, the total PV capacity of only 10 MW, is much smaller. Expenses for exploitation solar energy, can be overcome much more easier with well designed incentive measures and instruments.
...
This paper describes some successful projects in Germany, such as a solar park Finstervalsde, which can provide a planning solution for similar projects in Serbia. The essence of this paper is to provide overview of current results of solar energy sector in Serbia, as well as to answer the questions that are related to sustainable planning solar parks.
Keywords:
solarna energija / fotonaponski sistemi / solarni park / Nemačka / Srbija / solar energy / photovoltaic systems / solar park / Germany / Serbia
Source:
Zbornik radova [Elektronski izvor] / Četvrta međunarodna konferencija o obnovljivim izvorima električne energije MKOIEE '16, 2016, 421-428
Publisher:
Beograd : Savez mašinskih i elektrotehničkih inženjera i tehničara Srbije – SMEITS
Projects: